Outlook for UK Retail and Leisure 2021
Ten retail and leisure trends for 2021
This report, in partnership with NatWest, looks at the challenges facing UK retail in 2021 in context of Covid-19 and the significant structural changes unfolding. Taking the form of 10 trends, it explores the question: "has the UK landscape changed forever?"
The world continues to face an extraordinary crisis. The COVID-19 pandemic sent shockwaves throughout the global economy, dislocating international supply chains and reshaping the way consumers live, work, communicate and shop.
Coordinated action from global policymakers and central banks was swift. The UK Government took unprecedented action to support businesses and protect jobs, while the Bank of England cut interest rates to new record lows and kick-started quantitative easing.
A shock to the system
Nevertheless, the shock to the UK economy has been severe.
Retail Economics forecasts UK output to fall by 10.5% in 2020 before bouncing back by 5.3% in 2021.
While economic output is not expected to return to pre-pandemic levels until 2022, the strength, speed and shape of the recovery will be highly contingent on the effectiveness of the vaccine rollout.
The hit to the economy will be felt unevenly with unemployment expected to rise to 7.1% in 2021, with retail and leisure being two of the hardest-hit sectors.
Big challenges ahead
The UK economy enters 2021 with fierce challenges ahead. Further national lockdowns cast doubt over
the survival of many viable retail and leisure businesses. Meanwhile, other measures to control the virus continue to disrupt daily life, causing long-term consequences for the economy.
The changing high street
The high street will undergo a transformation as we emerge into a new normal. Retailers such as the
Arcadia Group, Debenhams, Peacocks, Edinburgh Woollen Mill, Bonmarché and others have already fallen into administration. The reality is that many others will follow. This will likely mean fewer shops across high streets and the purpose of stores changing rapidly.
Digital-first thrives
Elsewhere, other businesses are thriving in this digital-first environment. They are well positioned to grasp opportunities in emerging markets, retain loyal customers and win new ones as consumers seek alternatives that meet new expectations. However, these changes will be felt unevenly across different sectors, channels and regions as the 'new normal' emerges.
Summary of the 10 retail and leisure trends
Trend 1: Changes in consumer spending behaviour
Trend 2: Consumer confidence
Trend 3: Continued focus towards online channels
Trend 4:Prioritising digital within the customer journey
Trend 5: The changing role of physical stores
Trend 6: Brands connecting directly with their consumers
Trend 7: Raising Environmental, Social and Governance (ESG) Credentials
Trend 8: Developing more resilient supply chains
Trend 9: Managing the implications of Brexit trade policies
Trend 10: Updating business models
Trend 1: Changes in consumer spending behaviour
The pandemic is changing buying behaviour and households' propensity to spend. Research
identifies four consumer buying behaviour groups and spend behaviours. Consumers are migrating towards
businesses that are better aligned to their values.
The outlook for consumer spending will be shaped by two underling factors:
1 How the impact of the pandemic continues to influence buying behaviour.
2 How the economic shock impacts personal finances and households' propensity to spend.
This research segments and quantifies households into 'Behavioural Change Quadrants'.
• The first analysis looks at buying behaviour
• The second at consumers' propensity to spend.
• Third, we analyse a combination of the two.
This final segment provides an overall picture to help identify four general consumer archetypes. This in
turn allows us to better understand the direction and expected shifts of spending patterns throughout 2021.
Download the full report for more details
Trend 2: Consumer confidence
Consumer perceptions about the threat, disruption and duration of the COVID-19 pandemic altered significantly throughout the course of 2020 and this will continue throughout 2021. The initial national lo ckdown in March 2020 caused a seismic shock to societal norms, uprooting everyday lives in the way people work, socialise, communicate and shop.
Research from Retail Economics showed that during this initial period of lockdown, most consumers envisaged a six-month period of disruption (until around November 2020) before a return to normal. In hindsight, this was a gross underestimate. But as the impact of the pandemic endures, consumers
have become more accustomed to living under varying degrees of restrictions and have adapted behaviours accordingly.
Spending cutbacks
Our research shows that consumers who believe that it will take longer than 12 months for their lives to return to normal are significantly more likely to cut back on discretionary spending in 2021. Younger consumer groups appear more pessimistic about both the duration of the impact of the virus and their propensity to spend. Of course, there are many other factors to consider such as higher youth unemployment rates, the roll-out of the vaccine and the impact on the wider economy.
Confidence linked to spending
Our research reveals a strong correlation between the perceived length of the pandemic and confidence in spending in 2021. Almost two in five consumers (38%) think that their lives will return to normal by June 2021.
Download the full report for more details
Trend 3: Continued focus towards online channels
The closure of leisure and non-essential retail during periods of national lockdown necessitated a shift towards online. Consumers were faced with an entirely new customer journey, ordering products online that they normally purchase at a physical store. Our research shows that almost half (46%) of consumers completed a new online purchase that they previously only ever purchased in-store. This new wave of online shoppers has broken through the typical barriers of setting up online accounts, entering payment details
and overcoming issues of trust.
Permanent or temporary?
The crucial question facing many retailers and leisure businesses is 'to what extent are these shifts in consumer behaviour permanent?' and 'will consumers revert to previous habits when more normal times return?' In reality, changes to spending habits will be diverse, affecting different consumer groups across different product categories as outlined in Trend 1.
The research shows that:
• Just under a third (32%) of consumers believe their shopping habits will change on a permanent basis.
• A higher proportion (40%) of 45-54 year olds believe this to be the case.
To discover more findings please download the full report.
Trend 4: Prioritising digital within the customer journey
The impact of the pandemic has completely rewired the customer journey for many parts of retail and leisure. The closure of nonessential retail outlets created an urgent need to engage with the online channel for many households, and the growing influence of digital across the entire customer journey will accelerate. In recent years, technological advances in online platforms and connected devices has created new consumer groups and more complex interactions. Retailers are having to reassess and relearn what is driving customer behaviour across digital and physical channels as we transition into a new normal.
Digital connectivity
Digital connectivity now lies at the epicentre between consumers, retailers and brands. Arguably, the impact of the pandemic has amplified the influence of digital in our lives. Competition for consumer attention (e.g. on social media, online marketplaces or search engines) has become fiercer than ever. The customer journey involves five stages of interaction between consumers and retailers/leisure.
New ways to shop
The pandemic has impacted all stages of the customer journey, from the awareness of products during a shopping trip with friends, to click-and-collect services, where delivery to customers' cars is being used as a new way of fulfilment to reduce social contact.
Impacting work, influencing shopping
The research shows that 61% of employed people agree that COVID-19 has impacted the way they work and this has influenced how and where they shop. While there does not appear to be a strong correlation with age corollary, there is a firmer relationship with income group. Indeed, the proportion of consumers who agree that there has been an influence in where they
Download the full report for more details
Trend 5: The changing role of physical stores
The continued fusion of physical and digital realms will be a key feature throughout 2021, with a renewed focus on repurposing physical stores in the context of evolving customer journeys. The impact of the pandemic has intensified across each journey stage and the urgency to reflect this across retail estates and leisure operators will become increasingly important.
In reality, this trend is simply an acceleration of what is already unfolding. A physical outlet's value will be measured against new performance metrics incorporating its 'media value'. Inevitably, retail and leisure
brands will associate 'physical customer engagement' with 'impressions' that enhance numerous processes within an increasingly complex customer journey.
Strategic use of properties
Businesses will need to reassess the value of properties and consider how to use them as powerful media assets, integrating digital strategies, rather than just as distribution hubs. Also, successful retailers and
leisure brands will use more sophisticated techniques to assess the quality and value of physical interactions with them.
This will include more wi-fi, video analytics and AI-powered insights. With AI, businesses can focus on generating a single customer view, where tracking in-store customer journeys will be correlated with online
shopping characteristics.
Trend 6: Brands connecting directly with their consumers
In 2021, the urgency for consumer brands to establish a more direct relationship with end customers will rise and the impact of the pandemic will accelerate this transition.
Brands such as Nike, Adidas, Samsung, Dyson and others have made significant strides in recent years, boosting their online customer proposition while increasing their physical presence, usually with flagship experiential stores.
The seismic shift towards online presents a significant opportunity for brands to embrace customer-facing online channels.
While the long-term motivation is commercial success, the direct-to-consumer (DTC) model allows brands to discover deeper insights about their consumers, gain greater control of the customer experience, and enhance brand differentiation.
Over two thirds of consumers either prefer to shop directly with brands or show no preference over shopping directly with retailers. Brands will need to adapt their practices to reflect rapidly changing consumer preferences and embrace a more agile operating model.
To discover more findings please download the full report.
Trend 7: Raising Environmental, Social and Governance (ESG) Credentials
Early in the pandemic, apparent concerns around the Environmental, Social and Governance (ESG) were at risk of being relegated as firms focused on survival. However, as the initial shock subsided, businesses and governments are considering how to build back better, with sustainability playing a key role.

Three major themes that will see ESG play a more central role throughout 2021 include:
• Supply chains
• ESG-focused investors
• Consumer pressure
Shorter supply chains help produce fewer emissions
Around 22% of global greenhouse gas emissions are attributable to the production and distribution of traded goods consumed abroad1, around a third2 of which are directly linked to trade-related freight transport. Shortening supply chains could reduce embedded emissions in the transport of goods, encouraging businesses to move supply chains 'closer to home', while a more carbon-efficient local production base could yield significant benefits.
Nonetheless, the potential reduction in carbon emissions is not always clear-cut. For example, more carbon-producing transport methods (e.g. road and rail versus ocean freight) decouple the straightforward relationship between distance and carbon emissions.
Rising demand for sustainable investment
The influence of ESG rating providers has risen significantly in recent years. There is rising demand for sustainable investment from large pension funds to retail investors. As such, investors are looking to engage with products that 'do good' as well as generate returns.
• More than 360 new ESG-focused funds were launched in 2019.
• This is up 2.5 times on the previous year, generating €120 billion in investments
Download the full report for more details
Trend 8: Developing more resilient supply chains
COVID-19 has exposed weaknesses in many brands' international supply chains.
Strategies such as near-shoring, re-shoring and on-shoring are gathering momentum.
There are clear indications that retailers want to source more locally where possible.
Key themes for developing supply chain strategies include:
Simplification: With shorter supply chains using more on-shoring, near-shoring and re-shoring.
Diversification: More sources of supply, reduced reliance on single countries and single suppliers.
Rethinking inventory: Establishing alternate supply sources to enable fast-tracked volume delivery capability. Adopting better, more agile inventory policies to maintain 'just-in-time' strategies with established mitigation.
Understanding cost to serve: Any move to near-shoring will have an impact on margin, due to local cost differences. It's essential to gain an understanding of these differences to build mitigation options and pricing scenarios. There is a clear trade-off between agility and inventory write-offs.
Download the full report for more details.
Trend 9: Managing the implications of Brexit trade policies
Brexit has established a level of certainty for UK retailers and leisure operators sourcing from the EU.
'Red tape' at the border and Rules of Origin conditions will have to be addressed.
New international trade negotiations could deliver significant reductions in import costs.
The new United Kingdom/European Union trade agreement provides a much-awaited resolution to the future trading relationship for both parties. It establishes a level of certainty for UK retailers and leisure operators
sourcing from the EU, and for retailers selling directly to consumers in the EU via e-commerce.
Nevertheless, companies will now have to effectively manage the implications of the trade agreement if they are to maximise margins. New tariff costs on trade with the EU have been avoided altogether and the
agreement contains provisions that should help minimise the cost of new customs and other regulatory friction emerging at the border. However, some uncertainty remains over how effective and efficient new import systems will be in practice.
No new tariff costs on imports from the EU
The centrepiece of the new UK/EU Trade & Co-operation Agreement is a commitment by both sides to abolish tariffs on all trade in goods, including agricultural goods. Consequently, this makes it the first trade
agreement the EU has ever signed that achieves this.
Rules of Origin
However, there are conditions that must be met, principally – Rules of Origin. These rules require that goods are 'wholly obtained', contain a substantial proportion of raw materials, or have been substantially transformed in the UK or the EU. The precise rules differ from one product to another and are outlined in a long annex to the main agreement.
The new UK/EU Trade and Co-operation Agreement is first trade agreement the EU has ever signed that commits to abolishing tariffs on all trade in goods.
As goods arrive in the UK from the EU, a declaration of preferential origin must be submitted in order to qualify for tariff-free treatment, completed by the importer or exporter. While the completion of preferential original declarations undoubtedly adds new administrative costs, the trade agreement allows for single declarations to cover multiple shipments of the same product, thereby simplifying the process. However, if goods fail to satisfy the relevant preferential Rules of Origin, they will be liable for the full rate of Most Favoured Nation (MFN) duty.
To discover more findings please download the full report.
Trend 10: Updating business models
Retail and leisure business models will need to adapt quickly to meet future challenges.
Understanding the new shopping behaviours identified in this report will be crucial.
Consumers require a creative use of digital and physical spaces to service them effectively.
The pace of change brought on by COVID-19 will not relent in 2021. As businesses continue to adapt to new challenges, their business models will also need to adapt.
New systems will come online, policies will determine what is permissible, and consumer behaviour will respond accordingly to the environmental constraints at the time. As such, business models will be tested to their limits. Legacy systems within restrictive business models, if left unchecked, will stifle survival efforts, and it will be vital for companies to be ever vigilant for emerging opportunities and threats as the year unfolds.
New business models for emerging trends
Strategies underpinning retail and leisure business models will vary widely when attempting to combat the long-lasting impact of COVID-19, Brexit and other challenges. They depend on many external factors such as location, competitor dynamics and regulation. However, the common theme for all businesses is the need to be fastidious in updating their business models so their operations capitalise on emerging trends, both in the UK and globally. These include the reality of a more dynamic international trade environment and
the ongoing disruptive impact of COVID-19 and related government policies.
The research identifies five key themes that retailers must carefully consider when developing their strategies:
Theme 1: Identifying new customer cohorts
Theme 2: Leveraging permanent shifts in behaviour
Theme 3: Retailer voids
Theme 4: Using physical stores more effectively
Theme 5: Post-Brexit and international trade
Conclusion
Throughout 2021, retailers and leisure businesses will continue to face ongoing challenges presented by the
impact of the pandemic and the raft of policy measures deployed to control the spread of the virus. The speed and effectiveness of the vaccine rollout will be critical in restoring confidence for many consumers, while the expected duration of the pandemic will have a direct impact on households' willingness to spend.
To read the full conclusion and acces the full research paper, please complete the form at the top of this page.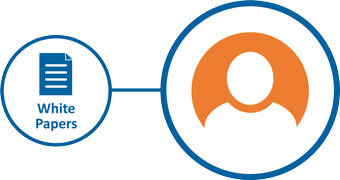 Download report: Outlook for UK Retail and Leisure 2021
NOTE: We will never sell, rent or pass on your details to a third party.