UK Consumer Report
| Trends & Analysis
May 2021
What's included in this report?
Consumer spending overview
Consumer spending trends
Consumer spending by category
Consumer spending by region
Consumer spending by income decile
Retail sales growth
Market size and growth rates
Consumer spending forecasts by category and more…
Report Summary
Period covered: Q4 2020
Note: This report summary is one or two months behind the current month as standard reporting practice. The content is indicative only and incomplete with certain data undisclosed. Subscribe to access this data or take out a free 30 day subscription trial now.
Total consumer spending totalled £0.00m in the fourth quarter of 2020, falling by 1.7% on the previous quarter. Significant disruption from the pandemic resulted in 2020 being the first year to register three quarters of negative growth rates.
Cases of the coronavirus continued to rise as we entered the fourth quarter, with a three-tiered lockdown system imposed by the government on 14th October to tackle a new wave of Covid-19.
Sectors that are sensitive to lockdown restrictions contracted such as Transport and Restaurants & Hotels. A continued decline in these sectors is expected in Q1 2021.
In an attempt to bolster consumption levels in the economy, the BoE announced a further £150bn of quantitative easing in November, this was followed by an extension to the furlough scheme until September 2021.
Consumer spending on food and non-alcoholic beverages marginally rose by 0.00% on the previous quarter, amounting to £28,494m in Q4 2020.
The average household spent £0.00 per week during Q4 2020. The proportion of Household expenditure on this sector stood at c.9.3%, a 0.2% point increase on the previous quarter.
Total expenditure on Alcoholic Beverages & Tobacco amounted to £11,675m in Q4 2020.
Consumer spending on Health continued to rise in Q4 2020 on the previous quarter. However, spending marginally declined by 0.00% in Q4 2020 when compared to the same quarter a year ago.
The average household spent £42 per week on Miscellaneous Goods & Services in Q4 2020. Households in the South East spent the most at £48 while the North East spent the least at £29 per week, followed by Scotland (£33).
Spending on education on the previous quarter to £0.00m in Q4 2020. This is the second consecutive quarterly growth since the start of the pandemic in Q1 2020.
Consumer Spending: Restaurants and Hotels – Q4 2020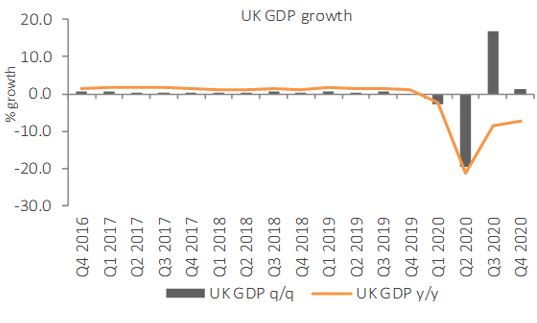 Source: Source: ONS, Retail Economic analysis