Economic Outlook for the UK Retail Industry and the Impact of Covid-19
The UK faces an unprecedented crisis. Never has a single event had such a widespread impact on financial markets, companies and households. The International Monetary Fund (IMF) expects the global economy to contract sharply by 3% in 2020 – significantly worse than during the financial crisis of 2008. The Euro Area is expected to report much weaker growth, with output falling 7.1% in 2020, while advanced economies are predicted to suffer a 6.1% fall before bouncing back in 2021.
In the UK, Government measures to control the spread of Covid-19 caused significant disruption, paralysing the economy and uprooting societal norms. Response from the Bank of England and the Government was swift, but the hit to the UK economy will be inevitable. Support measures such as the Coronavirus Job Retention Scheme¹, business rates holiday and deferral of VAT have been a lifeline for many businesses and will help cushion the blow, but deep scars are likely to be left across various sectors.
Consumer spending has fallen significantly. In the second quarter, it is expected to be 30% lower than in the final quarter of 2019². Although the Coronavirus Job Retention Scheme assisted firms in retaining staff, household incomes have declined and will come under further pressure following a projected rise in unemployment... [download to read the full report]
Outlook for UK consumer and retail
Consumer spending has been dealt a significant blow. The initial closure of non-essential retail (e.g. entertainment and leisure, bars, pubs and restaurants) crippled demand in large parts of the economy.
Clearly, the most impacted areas involve spending on goods and services with close social contact such as footwear and beauty salons for instance. Consumer confidence remains extremely fragile, heighted by fears around job security, health and overall prospects for the economy. Consumers are also prioritising their spending on essentials over discretionary purchases, and delaying the purchase of various goods while increasing precautionary saving.
The long-term implications to the retail sector will be vast. Around a third of British consumers think that the way they shop will change permanently – greater than changes in the way they will travel, communicate or work. Additionally, almost half (45%) of consumers have now purchased an item online that they had only ever previously purchased in-store, since the outbreak. This has exposed them to new customer journeys. Inevitably, some behavioural changes will endure and will remain after the crisis... [download to read the full report]
Food and Grocery
The food and grocery sector will remain a clear winner in 2020. The closure of food services (e.g. cafes, restaurants and bars) resulted in on-going transference of spending while encouraging more cooking from scratch and online ordering. Online is expected to account for 9.3% of total grocery spending in 2020, up from 7.8% in 2019, as retailers ramp up capacity for picking, packing and distribution.
Apparel
Apparel is expected to be the hardest hit sector, given lockdown and social distancing measures significantly undermine demand for new outfits. Although online clothing and footwear is one of the most widely used sectors online, the shift towards this channel did very little to insulate against the overall decline in the market. Spring/Summer ranges have been piled up in closed stores for most retailers during the lockdown, leading to excess levels of stock which will be heavily discounted. Many retailers will be desperate to turn inventory into cash as quickly as possible to shore-up balance sheets.
Electricals
Electrical retailers have benefited significantly as companies set up home working systems requiring laptops, software and accessories. Home schooling has also led to increased uptake of educational products and budget laptops as parents looked to occupy their children and assisted with teaching. Notably, businesses with mature online propositions helped ease the transition towards online for many retailers and households.
Home, Furniture & Flooring
Homewares and furniture retailers have seen sales tumble in the immediate aftermath of the lockdown. The Furniture and Flooring sector fell significantly in April (-77.9%) and May (-64.7%) while Homewares also plunged in April (-42.2%) before showing signs of improvement in May (-15.8%).
Download the report to view other sectors in full.
Future of retail and consumer
It is inevitable that the UK retail sector will emerge from the crisis in a very different form. Unfortunately, further administrations, job losses and store closures can be expected. However, a more resilient sector will emerge, characterised by nimble and adaptable businesses that are better placed to form the cornerstone of the economic recovery.
This transition will cause a 'shake-out' across the sector as consumers migrate towards businesses that are more aligned to a new set of values. Retailers and consumer brands who fail to pivot their business models fast enough are likely to fail, replaced by those with nimbler strategies and new firms to fill the voids. The urgency to address the burden of rent, right-sizing store estates and reducing other operating costs will become more pressing as brands adjust to a new retail paradigm.
Our research identifies five underlying trends that are likely to reshape the sector:
Trend 1. Step change in online
Trend 2: The new in-store experience
Trend 3. The changing face of retail property
Trend 4: Consolidation and partnerships
Trend 5: Shifting supply chains
Download the full report now to gain more insights into these five major trends affecting the UK retail industry...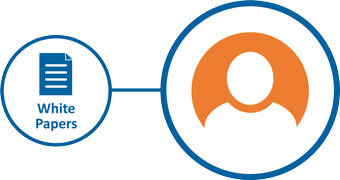 Download report: Economic Outlook for the UK Retail Industry and the Impact of Covid-19
NOTE: We will never sell, rent or pass on your details to a third party.