Timeline - Coronavirus (COVID-19) response from UK retailers
As all non-essential stores close across the UK, Retail Economics takes a look beyond the closures and rounds-up how retailers have been responding to the coronavirus in the timeline below.
Click on the link to view our Covid-19 Retailers Trading Status table: List of UK retailers' trading status from Coronavirus (COVID-19)
Wednesday 27 May
John Lewis will gradually reopen stores, starting with two shop from 15 June and a further 11 on 18 June, chosen because of their accessibility by car. New safety measures include a 'customer service host' to manage footfall in store, reducing entrances, installing screens at checkout, and limiting the number of shoppers on escalators and in lifts.
Costcutter chief executive Darcy Willson-Rymer said: "Consumer's needs and demands [since lockdown] are: much less food to go, much less single impulse purchases and we're seeing significant increases in fresh food; edible grocery and frozen. We've been emphasising less range in one area and more in another, and constantly updating our advice for our partners".
Tuesday 26 May
In an update to the City, ScS said as of May 23 it had reopened 80 stores and begun deliveries, having previously closed both its store and online arms on 23 March. The retailer said it holds £48.3m in cash and has "continued to review and reduce cash expenditure to protect our liquidity short term".
Investment firm Brigadier Acquisition found that it has been unable to abandon its £22m bid for Moss Bros. The deal will now be completed.
Ikea is reopening 19 of its stores in England and Northern Ireland on 1 June, with a phased approach. New safety measures include a one-way system, social distancing wardens, and one adult and one child from the same household being allowed in at a time. It is reopening its Food Market and Bistro with a takeaway service only.
Morrisons is set to open its first standalone clothing and homewares store to drive its Nutmeg clothing range as well as its own-brand homewares.
Around 30 suppliers have written to Edinburgh Woollen Mill threatening to stop production and deliveries because of £27m in unpaid bills, claiming the group has taken "undue advantage of the Covid-19 situation", including demands for discounts, cancelled orders and withholding payment.
Friday 22 May
Burberry has not been able to provide financial guidance for the current year and warned: "As government restrictions ease across the globe, consumers in different markets are likely to respond in distinct ways, with the travelling consumer likely to take longer to return. As a result, it could take some time for the luxury industry to recover to pre-crisis levels."
Fashion app Mallzee has launched a clothing box service, dubbed Lost Stock, to help suppliers shift cancelled stock. Each box contains spring-summer 2020 items at half price that were rumoured to be for the likes of Gap and Topshop.
Thursday 21 May
Both Furniture Village and DFS are planning to reopen stores in time for the bank holiday weekend, after the government included homewares retailers in its guidance of what an 'essential' retailer – an update from its previous definition of essential 'home and hardware' stores.
Fortnum & Mason opened its main food halls today. The retailer is planning to open the first floor of its Piccadilly flagship on 28 May, and the second and third floors from the start of June.
Pets at Home said that trading in its current 2020/21 financial year is down year-on-year. A strong uplift in online sales has been "unable to mitigate the reduced level of in-store sales, and their weighting towards food". It cautioned that "an additional £5m of costs relating to our initial response to Covid-19, has had an adverse effect on profits, margins and cashflow in the financial year to date" and expects its pre-tax profit the current financial year to be below last year.
Clarks is to cut 900 jobs globally over the next 18 months, but create 200 new roles, as it sets out a new strategy to focus on its heritage and sustainability. This follows the retailer consulting with financial advisers to address liquidity issues amid the coronavirus outbreak.
Wednesday 20 May
Majestic Wine is expanding its partnership with Deliveroo, adding 50 sites to the Deliveroo app to bring the total to 80 stores that offer delivery. The retailer is also extending the range available for delivery to more than 50 wines, champagnes and spirits.
Facebook has accelerated the launch of its shopping platform, which will allow firms to set up online stores and sell products across Facebook and Instagram for no-fee. Initially, shoppers will be able to message sellers directly through Whatsapp, Facebook Messenger and Instagram to arrange a purchase or get more information.
In Marks & Spencer's full year update, which reported that pre-tax profit fell by 21.2% to £403.1m in the year to 28 March, the retailer said the coronavirus negatively impacted profits by £52m in March and added £212.8m in costs and write downs. The retailer said: "Clothing sales at the low point dropped to 16% of their level a year ago."
However, M&S posted that like-for-like sales in its food arm were up 1.9% in the year to 28 March, with an estimated 0.3% benefit from the effects of Covid-19 in March.
M&S has scenario planned for clothing and home sales to dive 70% in the four months to July, with a gradual return to budget by February 2021. It has also stress tested for Food to face a 20% decline in revenue for the four months to July, with revenue level thereafter.
Like many other clothing retailers, M&S is facing a mountain of stock. It has cancelled late-summer stock, while around £400m of current and forward orders are basic products that will be carried forward. Around £200m of unsold seasonal stock is being stored to merchandise in spring 2021.
Tuesday 19 May
In a first quarter update, parent Walmart said that although the number of transactions in Asda fell by 3.4% in the three months to 31 March, Asda's average basket value grew by 6.9% year-on-year.
In a half year update, Topps Tiles said online revenues have surged to three times pre-pandemic levels, but warned that overall sales were "down significantly" because of store closures. The retailer plans to have 250 stores "fully opened" by the end of May, with the remaining 100 opened by the end of June.
French Connection warned that without urgent funding, its "cash resources will eventually be eroded in the coming months" if current trading levels continue. The retailer has been unable to access government loan schemes.
Monday 18 May
Aldi has partnered with Deliveroo to pilot a grocery home delivery service, offering 150 products including bread, milk, fruit and vegetables, which will be picked by the grocer's staff in stores.
Apple has laid out a plan for when stores reopen. As well as giving shoppers "lots of room", its Genius Bar-style service will be offered throughout the store, while face masks will be worn by staff and given to shoppers who don't have their own.
Friday 15 May
Boohoo raised £198m through a share pricing, as it looks at more mergers and acquisitions.
Lidl has partnered with InPost to launch collection lockers in 24 of its grocery shops.
Sainsbury's is partnering with Stuart, part of courier firm DPD Group, to expand its Chop Chop bike delivery service to 20 UK cities outside of London by mid-June. The expansion is set to increase online delivery capacity by a further 400% and supports the grocer's bid to increase the number of delivery slots to 600,000 per week.
Thursday 14 May
Marks & Spencer is reopening 49 of its in-store cafes today, serving takeaway hot drinks only following a pilot in five branches. The cafes now include Perspex screens at checkouts and floor markings to prompt social distancing. One employee will staff the café at a time – washing their hands every 30 minutes and straightaway after handling cash.
Pureplay Global Fashion Group reported revenues grew 8.1% in the first quarter of 2020, as it noted active customers increased 15.5% on its platform to 13.3 million. It saw increased demand for sportswear, wellness and loungewear, while dresses and formalwear faced "significant declines".
Nonetheless, the online retailer is slashing its marketing, technology and administrative budget by €40m, and is cutting its inventory intake in the second quarter by €90m. It is limiting its capex investment to a maximum of €45m for 2020.
WHSmith reported that revenue plunged 85% year-on-year in April, as sales through its growing portfolio of shops in transport locations nosedived 91% amid temporary closures, while revenue through high street stores was down 74%. Online sales jumped 400% in the month, driven by book purchases.
WHSmith is aiming to "significantly reduce or remove rent payments" and move to turnover-based rent.
Marks & Spencer is launching a half-price sale across its entire clothing range, with 10% of the purchase price (excluding VAT) being donated to the NHS as part of its 'Rainbow Sale' campaign.
Wednesday 13 May
Under new government guidance, garden centres can reopen stores from today, including Dobbies which is reopening its 54 UK stores.
TM Lewin has been acquired by private equity Torque Brands.
Morrisons has introduced a 'speedy shopping' system for those looking to make smaller basket purchases. Three speedy customers are being invited into stores for every one customer looking to make a larger trolley shop.
Tuesday 12 May
Morrisons posted like-for-like sales growth (excluding fuel) of 5.7% in the quarter to 10 May, with retail sales up 5.1% and wholesale 0.6%. Weeks five to seven reportedly marked a "considerable stocking up" period for customers, which pulled sales forward, while Easter sales were "significantly down year on year". The grocer is aiming to have rolled out click-and-collect to 280 stores by mid-June.
AO said it expects sales and profits for the financial year to be in line with analyst expectations, as "shopping online has become an unavoidable way of life" with customers "relying on electrical and electronic products like never before".
B&Q and Screwfix parent Kingfisher said group sales fell 24% in the three months to 30 April, impacted by store closures in the UK and France. B&Q sales declined by 22.1% to £663m in the period, while. Screwfix reported 0.1% sales dip to £432m. Kingfisher said more than 95% of stores "are currently either open and/or offering a contactless click-and-collect service".
Moss Bros is set to reopen online from tomorrow (13 May), having closed its ecommerce and store operations on 26 March. In line with government expectations, the retailer is "developing plans to reopen stores in an orderly manner" from 1 June.
Monday 11 May
Morrisons and Pret a Manger are using partnerships with Amazon to offer new online services. Morrisons said 40 of its stores are fulfilling same-day deliveries through Prime Now.
Meanwhile, Pret a Manger has partnered with Amazon to launch its first retail coffee range.
Thursday 7 May
Debenhams is to shut five stores in Hammerson centres, after failing to agree on terms with the landlord. The closures are likely to result in around 1,400 job losses.
However, Next has snapped up these sites to launch a new beauty store concept.
Asda launched an electric vehicle fleet from 48 stores to increase its online delivery capacity during the pandemic, while also playing a role in the grocer's target to halve carbon emissions across its estate by 2025.
Hotel Chocolat is trialling the reopening of up to six stores as takeaway locations from next week. The retailer is looking at a phased reopening and has identified high street and independent self-standing stores as the first to open, with stores in transport hubs and shopping centres likely to be the last.
In a full year update, The Works said sales rocketed 81% in the week to 22 March ahead of lockdown, bolstered by demand for "products to support children's ongoing education, mindfulness materials to support mental health and products to beat the boredom during this period of social distancing".
H&M reported total global sales decreased by 57% between 1 March and 6 May, as 80% of its 5,061-strong global store estate closed by mid-March. The retailer said that 3,050 of its stores – around 60% of its total estate – currently remained closed, with trading at reopened stores said to be "muted".
Zalando expects total sales to grow between 10% and 20% this year, having added 50 new partners to its luxury fashion marketplace in the past three weeks, including Vaude, American Eagle Outfitters and Lipsy London.
White Stuff is preparing to make a "significant" number of redundancies as demand plummets.
Matalan has reportedly asked existing lenders Barclays and Lloyds to inject a combined £50m of government-backed funding into the business to prevent it running out of cash.
Superdry reported a 57% fall in store sales in its fourth quarter following mandated store closures, which contributed to a 19.1% decline in full-year group revenue to £705.5m in 2019/20.
Wednesday 6 May
Ocado said its retail revenue from its second quarter to date was up by 40.4% year-on-year, compared to a 10.3% rise in Q1. Demand has remained "unprecedented", although Ocado said basket sizes have passed the peak seen between mid-March and early April.
Ocado said its established consumer fulfilment centres (CFC) are running at full capacity, while its Ertih CFC has increased the capacity of orders it can process to 110,000 from 80,000 in Q1.
In a City update, Halfords group like-for-like sales for the four weeks to 1 May were 23% down on a year earlier, but "better than we initially anticipated" as cycling received a boost from shoppers exporting alternatives to public transport and staying healthy. However, its motoring arm showed "overall weakness" due to a drop in car journeys in lockdown. The retailer expects its pre-tax profit to be at the upper end of its guided range of £50m to £55m for 2019/20.
Halfords reportedly has £159m of total liquidity, including overdraft facilities. The retailer is looking to preserve cash as it looks towards the next phase of easing the lockdown.
Tuesday 5 May
Waitrose is opening a new customer fulfilment centre in London's Enfield on Thursday, reporting that this would see it double the number of available online delivery slots for Londoners by September, adding 13,000 weekly delivery slots.
Amazon executive Tim Bray made headlines for leaving his role in protest of the retailer's treatment of staff who protested against a lack of coronavirus safety measures in its warehouses.
Monday 4 May
Harrods is launching 'remove clienteling', which offers personal shopping for some of its most valuable customers over the phone and by smartphone messaging.
Hotel Chocolat is increasing its banking facilities with a new £35m line of credit from Lloyds Bank, replacing a £10m overdraft facility. £25m is provided under the terms of the government's coronavirus large business interruption loans scheme, expiring in December 2021.
Essential retailer Homebase is expected to reopen all of its shops over the coming weekend. This follows rival B&Q stepping up reopenings, trading from 288 stores by the end of last week.
Sunday 3 May
Essential retail Superdrug has asked landlords to accept rent cuts. A letter addressed to landlords on 22 April said it intended to "reduce our lease payments to 25% of our passing rent commencing from the next due rental date for a minimum period of three months", despite keeping stores open.
Friday 1 May
Following the announcement that Gregg's wanted to reopen 20 stores on a trial basis next week, the business has rowed back on the plans following "significant interest" as it fears excessive customer numbers to operate with safety measures.
In its first quarter trading update, Amazon warned that earnings in its second quarter will be wiped out by costs related to coronavirus, including personal protective equipment, cleaning of warehouses, higher wages, social distancing processes and its own development of coronavirus testing facilities.
Intu has negotiated waivers on covenants with lenders until 26 June on a £600m revolving credit facility, which were set to be breached. The landlord has also appointed David Hargrave to the new position of chief restructuring officer to focus on shoring up its turnaround.
In a first quarter update, Apple said it has seen an "uptick" in the second half of April from sales of its new iPhone SE, Airpods headphones, and updates for the iPad tablet and MacBook Air. This follows a "sharp decline" in worldwide demand in March.

Thursday 30 April
TK Maxx has restarted selling online – more than two weeks after it stopped taking orders. It has set daily order limits and warned that lead times could be extended. The retailer has also adopted contactless deliveries with its partner Hermes.
In its full year update, Sainsbury's said its food sales rocketed 48% in the week to 21 March amid peak stockpiling.
Sainsbury's said food sales rose 12% in the seven weeks to 25 April. This represents an 8% uplift in total sales (excluding fuel) and offsets the 53% and 22% sales declines across clothing and general merchandise in Sainsbury's stores respectively.
Sainsbury's expects its underlying profit in 2020/21 to be flat, providing lockdown restrictions have eased by the end of June. This assumes that a £500m coronavirus hit – from protection measures and weaker sales across clothing, general merchandise and fuel – is broadly offset by £450m of business rates relief and increased grocery sales.
In an update to analysts, John Lewis said it is mulling the permanent closure of some of its department stores, even after the coronavirus lockdown ends as the department store chain struggles to return to profitability.
In its full year update, essential retailer Wilko said: "We quickly invested in safety and protection measures, we're providing full pay for all our team members without seeking government assistance to do so, we're working hard to protect as many jobs as we can, and we've met all rent and supplier obligations in full to date."
Law firm Clifford Chance and investment bank Moelis & Company are advising bondholders on the £1.3bn of debt secured against Intu shopping centres, as the landlord is at risk of breaching covenants on debts. Sites include the Victoria Centre in Nottingham and Lakeside in Essex, as well as the Braehead centre in Glasgow and Watford centre in Hertfordshire. A standstill agreement during the pandemic is expected, meaning covenant breaches would be temporarily waived.
Wednesday 29 April
Homebase opened a further 50 stores across the UK, following the reopening of 20 shops earlier in the week.Its remaining UK stores are set to reopen from 2 May.
In a trading update, Dixons Carphone said that in the five weeks to 25 April its online channels had seen sales rise by 166%, compared to 23% in the 11 weeks to 21 March. The electricals retailer said online sales in the UK and Ireland have recovered around two-thirds of sales lost to store closures.
Dixons Carphone also said it had extended its debt facilities by £266m, giving access to over £1.3bn in borrowing.
In a trading update, Next said it saw deep declines from the second week of March, which accelerated as each day passed. In the three days before lockdown, Next's retail sales were down an eyewatering 86%.
Next has made strong use of the government's Job Retention Scheme and initially furloughed 88% of its staff across the business as both stores and warehouses shut down. By the end of April, this had reduced to 84% following the reopening of its online operations.
Next said basic spring summer lines such as plain T-shirts and chinos planned to be sold this year will instead be retailed in 2021. Next is storing around £330m (at selling value) of 2020 stock to sell in 2021, representing around 15% of the total spring summer 2021 buy.
The multichannel giant has scenario planned for sales to decline this year between 50-62% in Q2, 19%-33% in Q3, and 17%-28% in the final quarter.
Tuesday 28 April
Marks & Spencer is looking to shore up its balance sheet during "highly uncertain trading conditions". It plans to borrow from the government's Covid Corporate Financing Facility and has additionally reached an agreement with banks to "substantially relax or remove covenant conditions" on its existing £1.1bn credit facility.
Monday 27 April
Homebase has reopened 20 of its bricks-and-mortar stores on a trial basis, following the closure of its entire store estate on 25 March.
John Lewis is making plans to reopen stores next month, but stressed it would not happen until the government signals that restrictions can be relaxed.
Greggs is looking to open branches on a limited trial, with distancing measures in place.
Timpson has reopened 40 supermarket shop-in-shops.
Friday 24 April
As a cost-cutting measure, JD Sports chief executive Peter Cowgill has taken a voluntary 75% pay cut, while the retailer's board and senior management team have temporarily reduced their salaries by a quarter.
In a bid to reduce queues, Sainsbury's is extending its opening hours from 8am until 10pm, with opening hours in many convenience stores extended to 11pm. It will also reopening its petrol filling station stores.
Additionally, Sainsbury's is installing additional protective screens at manned checkouts in a further 150 stores.
Sainsbury's is aiming to offer 600,000 online slots per week by the end of April, as boss Mike Coupe says its home delivery and click-and-collect services "are in more demand than ever before". Its on-demand delivery service ChopChop is also being extended to London zones 1 and 2.
The Co-op warned that it faces additional costs of more than £200m due to the coronavirus crisis, which will only "in part" be offset by business rates relief and increased food sales. The business has, for instance, taken on 7,000 new workers since the start of the outbreak.
Amazon has donated £250,000 to The Book Trade Charity fund, set up to help its physical bookshop rivals.
Marks & Spencers is looking to support its clothing suppliers. It is paying for all made garments yet to be shipped by 24 March – the date it asked suppliers to stop production. The retailer has also committed to covering purchases already made by suppliers of "large" fabric volumes, and offering vendor finance and letters of credit.

Thursday 23 April
After a successful trial of social distancing measures at 14 stores over the weekend, B&Q reopened 61 outlets yesterday and a further 80 today bringing the total number opened to 155.
Morrisons is offering its suppliers a 5% discount on groceries until at least mid-July as a gesture for helping to feed the nation.
DFS raised £64m in an equity fundraising round and received credit approval for a new 12-month bank facility of £70m from its existing lending banks. The retailer said this gives it enough "liquidity headroom through a pessimistic scenario of a lockdown to December 2020, followed by a historically weak sofa market".
eBay is working with teams across the NHS supply chain, the Department of Health & Social Care and the Army to build a dedicated portal on its website, from which UK healthcare workers across the UK can order personal protective equipment.
Kering group, which owns Gucci, Yves Saint Laurent and Bottega Veneta, recorded 16.4% drop in revenue in Q1 2020, with Gucci particularly hit by the coronavirus.
Online fashion business Studio Retail Group reported it withdrew a revolving credit facility of £85m and a securitisation facility supporting credit receivables of up to £200m on 27 March.
Fashion retailer Animal will cease trading by next year, closing all of its stores, website and concessions, "as a result of the extremely challenging retail market, which has now further worsened due to Covid-19".
LK Bennett administrators EY have extended the company's administration process to 7 March 2021.
Wednesday 22 April
Boots has hired 500 additional delivery drivers across the UK and has introduced prescription delivery to another 40 of its stores to help cope with greater demand since Covid-19.
Primark has announced its support for the UN's International Labour Organisation (ILO) call for "urgent collaboration" across the fashion industry, to support garment workers faced with the prospect of unsafe working environments or losing their jobs as a result of Covid-19.
Restructuring firm Gordon Brothers has bought the Laura Ashley brand and its intellectual property from administrators PwC, and is set to maintain "a streamlined portfolio" of stores in the UK but primarily focus on online and wholesale.
In its full year update, Boohoo said its trading has been "mixed" since the coronavirus outbreak in the UK, with "a marked decrease" in sales in mid-March. However, it said its "performance has improved in more recent weeks and we are now seeing improved year-on-year growth of group sales during April", but could not provide guidance for 2020/21.
Brigadier Acquisition Company is hoping to retract the £22.6m offer it made to acquire Moss Bros in mid-March. It is hoping to lapse its offer because of coronavirus disruption, which saw Moss Bros close all retail operations including online on 26 March.
Tuesday 21 April
CK Acquisitions has bought the Cath Kidston brand, ecommerce platform and wholesale business from administrators. The retailer's UK shops are under management of administrator Alvarez & Marsal and are likely to be closed with the loss of 740 jobs.
Primark parent ABF reported that the retailer has been able to mitigate about half of the financial impact during lockdown through lease negotiations and cost cutting, with a monthly cash outflow of about £100m while shops shut.
ABF Chief executive George Weston warned: "Much as I would love to be allowed to reopen Primark stores, because lockdown has so harmed our business and our supply chains, I know that we must not do so until we have suppressed this disease"
Joules reported it has agreed a £15m increase in borrowing facilities. Alongside an equity raise earlier in the month, the retailer said it has "sufficient liquidity headroom to manage a Covid-19-related downside scenario and the resources to emerge relatively stronger from this unprecedented situation" as online sales outperform expectations.
John Lewis Partnership cautioned that its full-year sales could fall 35% at John Lewis and a "more modest decline of less than 5%" at Waitrose – anticipating a "significant" sales decline between April and June, and weak sales thereafter.
The department store reported sales across John Lewis are down 17% overall since mid-March, despite online sale surging 84% year-on-year in the period, with store closures prompting John Lewis to furlough 14,000 staff at the beginning of April.
Waitrose sales are up 8% year-on-year since 26 January, driven by cupboard essentials such as rice, pasta, home baking, frozen food and cleaning products.
By the end of the year, Amazon is planning to launch a rapid grocery delivery service called Ultra Fast Fresh, covering some 40% of UK households.
Ikea has acquired augmented reality start-up Geomagical Labs to allow shoppers to virtually visualise big ticket items in their home without a store visit. Geomagical Labs' key product enables users to scan a room using a smartphone to create a 3D render and allow existing furniture to be virtually removed and new items added in.
Monday 20 April
Following the closure of all of its stores, essential retailer B&Q has reopened 14 stores, trialling social distancing measures including two-metre floor-markers and perspex screens at checkouts.
DFS is in "advanced stages" with lenders to extend its existing £250m debt facility by an additional £60m to £70m. It is also mulling an equity issue of up to 19.9% of its existing capital to provide "resilience for a continued disrupted trading environment" and has reduced its cash outflow.
In a trading update, DFS said online gross sales increased by 20.2% between 25 March and 17 April.
Ted Baker announced that it is launching a virtual pop-up store dubbed Ted's Bazaar, selling A4 prints, T-shirt. Beanies, tea-towels and mugs, with profits going to local community charities that support Covid-19. The virtual store will be hosted on the retailer's existing website with its first collection released on 1 May.
Asda has reportedly cancelled clothing orders and offered suppliers 30% of an order's value as a "gesture of goodwill", rising to 50% for already completed orders.
Primark has extended its support for suppliers, paying £370m of additional orders for product on top of the £1.5bn of stock in stores, depots and in transit – despite its shops being shut and its inability to trade online.
Pret a Manger is aiming to launch a range of whole and ground coffee beans in supermarkets at the end of the month, as it tries to adapt to new trading realities.
Saturday 18 April
It has been reported that Arcadia has given notice on at least 100 store leases, which could lead to renegotiations or closures by the end of the summer.
Friday 17 April
Gousto has secured £33m in a funding round, as the coronavirus lockdown has supported a 70% year-on-year increase during Q1 for the meal-kit retailer.
Waitrose's same day delivery slots are set to increase from 2,000 to 7,000 per week, while its click-and-collect slots are increasing by 10,000 per week to over 30,000 slots a week.
Primark is giving care packs containing 74,000 products to London's NHS Nightingale Hospital, including underwear, leggings, T-shirts, footwear and towels for staff and patients.
Thursday 16 April
Oasis and Warehouse, along with its associated companies including The Idle Man and Bastyan Fashions, has collapsed into administration with Deloitte handling the process.
Dunelm reopened its online business having previously shut it alongside its stores when the country first went into lockdown.
Dunelm reported that since its website's reopening order levels have been "significantly higher than those seen prior to the onset of coronavirus", but will draw down in full a £165m revolving credit facility and has confirmed funding through the Bank of England's Covid Corporate Financing Facility.
Waitrose has injected £200,000 to support its suppliers in Africa and Central America. The funding will be used to share health and hygiene information, and to provide sanitation kits and food parcels to about 100,000 people.
Aldi has made a foray into online grocery by offering food parcels on its website for vulnerable customers. Parcels contain 22 products including tinned soup, rice, pasta, antibacterial handwash and a four-pack of toilet roll.
Marks & Spencer has switched capacity at its Castle Donington ecommerce warehouse from clothing and home to food "in response to strong customer demand" for its food boxes.
Edinburgh Woollen Mill is putting pandemic clauses into new leases signed with landlords on Bonmarché stores, after it bought the retailer out of administration. It means new Bonmarché store leases can be taken out without paying rents until the coronavirus lockdown is lifted.
Bain Capital, private equity owner of TM Lewin, has put the retailer up for sale. The bidding auction will start next week will be run by corporate finance firm Alantra.
Booths has launched a next-day click-and-collect service for more than 150 products to help customers better access groceries. The service costs £3 and shopping will be packed in bags at a cost of 20p per bag.
Booths is also offering an emergency food delivery service to vulnerable customers living within three miles of a Booths store, with 14 essential groceries on offer including milk, bread, eggs, pasta, tea, fruit, vegetables and meat.
Fenwick reopened its online channel with a limited offer having previously closed its website to protect the wellbeing of its employees. New measures have been put in place to accommodate the social distancing rules.
Welcome news came from several quick service restaurants with a small re-opening of some branches around the country of Burger King (four in total) and KFC (11 in total) for delivery only.
Pret also announced the re-opening of 10 kitchens in close proximity to London hospitals. The restaurant is offering a take away or delivery service only.
Wednesday 15 April
Quiz resumed online trading, but only offering standard delivery, having "significantly reduced" the number of employees working in its distribution centre at any one time in order to enable social distancing. It has also introduced personal protective equipment for workers and additional deep cleaning.
Tuesday 14 April
Following a three-week suspension, Next resumed selling online – although it soon stopped taking new orders from 8:30am as it reached the day's capacity. As it grapples social distancing in warehouses, Next is selling online across a limited number of categories such as childrenswear and homewares.
Co-op chief executive Steve Murrells is taking a 20% pay cut over the next three months as the grocer launches its Members' Coronavirus Fund – allowing members to donate to food banks, frontline community causes and a funeral hardship fund.
John Lewis is taking some of its store services online for the first time, including a virtual nursery, tips on home design and personal styling, one-to-one "advice, inspiration and support", and inspirational talks and learning sessions.
Oasis and Warehouse appoint Deloitte to handle an insolvency process as it faces collapse, with the majority of staff expected to retain their jobs during the process on furlough.
Morrisons is offering a 10% discount for NHS staff on all purchases until 12 July, when it will be reviewed.

Monday 13 April
Amazon is to take on another 75,000 new staff and will not accept orders from new online grocery customers in the US.
Landlords are beginning legal proceedings against retailers such as Boots and Poundstretcher for refusing to pay rent despite staying open.
Friday 10 April
Morrisons has pledged £500,000 over the next three months to offer additional protection, services and support to homeless people during the crisis; with boss David Potts making a personal donation of £50,000.
Asda's 255 in-store pharmacies are offering free prescription deliveries to help customers less able to get to shops.
Thursday 9 April
Boots is set to temporarily close 60 stores by 15 April.
Arcadia is looking to borrow £50m against its Daventry distribution centre as the group fights for survival.
Debenhams liquidates Irish arm and appoints administrators FRP Advisory.
Greggs raises £150m through government coronavirus finance scheme.
Asos announces it has seen a raft of new interest from brands looking to sell on its platform.
John Lewis Partnership is building a wellbeing centre for staff working at London's NHS Nightingale hospital.
John Lewis is also working with the British Medical Association to make 400 deliveries of "essential items" to help NHS staff "feel refreshed and energised during long shifts".
Naked Wines has said its full-year 2020 revenues will be in excess of £200m due to higher levels of demand.
Wednesday 8 April
In its full year update, Tesco said it was unable to meet demand online and urged shoppers to shop in-store where possible, despite upping its online grocery capacity by more than 20%. It said: "Between 85% and 90% of all food bought will require a visit to a store."
Tesco said previous panic buying has subsided with stocks "returning to normal".
Tesco said sales of clothing fell by 70% during its peak week of stockpiling.
Tesco said the virus could add £650m to £925m in extra costs due to additional distribution, staff and store expenses. Some 50,000 staff have been absent amid the virus, but had recruited more than 45,000 new staff since 20 March.
However, Tesco has said that if customer behaviour normalises by August, the additional cost headwinds could be largely offset.
Holland & Barrett staff have been campaigning on Change.org for the retailer to shut, arguing their health is at risk.
Morrisons announced a new partnership with Deliveroo to offer home grocery delivery from stores.
Marks & Spencer is donating pyjamas to be used as scrubs by the NHS.
Additionally, M&S' food division is twice-weekly providing free delivery for staff at London's St Mary's Hospital, and Great Ormond Street Children's Hospital. It has also added NHS Charities Together Covid-19 Urgent Appeal to its list of charities for its Sparks loyalty card.
Asos extended its revolving credit facility AND launched an equity share raise, through which it expects to raise up to 18.8% of its existing share capital, or more than £200m.
Asos sales dived between 20% and 25% in the last three weeks, with its equity plan and increased credit facility set to help it "weather no improvement in current trading for at least 18 months".
Tuesday 7 April
Waitrose has back-pedalled on a policy that suggests workers self-isolating because of their household would have to 'time bank', meaning they would have to work overtime for no extra pay when they returned to work to cover hours missed. Instead, they will now be on authorised paid absence.
WHSmith successfully raised more than £165m to bolster its balance sheet.
Following its suspension online, Schuh resumes online trading, with its fulfilment centres operating with 10 staff or less at any one time, working two metres apart, and with access to work station cleaning kits and hand sanitiser stations.
Clarks has appointed Rothschild bank to explore options for the business, including access to new borrowing facilities, as it mulls permanently closing up to 10 stores with leases due to expire in May.
Following Tesco's sign up to SalutetheNHS.org, the grocer is set to open pop-up shops across NHS Nightingale sites to give healthcare workers access to food and essential household items.
Monday 6 April
The discount rate for all Partners across the John Lewis Partnership who shop in Waitrose shops will rise from 15% to 25% for thirteen weeks before returning to a permanently higher level of 20%.
Debenhams files an intent to appoint administrators as the coronavirus disrupts trading.
WHSmith announced its in advanced stages of plans to raise cash through an equity issue, representing a maximum of 13.7% of its issued share capital.
Financial Times reports that Arcadia is expected to close "dozens more branches" on top of its planned closures.
McColl's partners with Deliveroo for a home delivery service. Deliveries will be made from some 120 McColl's stores, which will expand to over 300 shops across the country.
Tesco has joined alliance SalutetheNHS.org, established by businessman Ron Dennis, which aims to serve 1 million meals to NHS frontline staff unable to leave clinical areas during 12-hour shifts.

Friday 3 April
Primark boss Paul Marchant, ABF group chief executive George Weston and the group's finance boss John Bason have all asked for their base pay to be temporarily reduced by 50% during the pandemic.
Arcadia's board and senior leadership is taking a pay cut of between 25% and 50% amid the virus. Topshop boss Ian Grabiner has chosen 'to receive no salary or benefits until further notice'.
Dreams chief marketing officer Tony Holdway and retail director Paul Owen depart, slimming down the board to five people. The retailer said the departures reflect ongoing changes in the retail industry, such as the shift to digital, which are being accelerated by the coronavirus.
Sainsbury's has reintroduced its rapid home delivery service, Chop Chop, using its Blackfriars convenience store as a dark store.
Additionally, Sainsbury's is to loosen purchasing restrictions from Sunday (5 April) as panic buying subsides. A one-adult per household limit was also introduced (from today) to protect staff.
New Look suspends payments to suppliers for existing stock
Walmart has paused efforts to sell a majority stake in Asda during the coronavirus outbreak.
Asda and Marks & Spencer launch pre-payment cards to help older, vulnerable and self-isolating customers pay for shopping picked up by volunteers. The cards can be bought online and volunteers will receive an email barcode that can be used to pay for the shopping in-store.
The government launched a Coronavirus Large Business Interruption Loan Scheme for firms with an annual turnover of between £45m and £500m, providing a government guarantee of 80% on loans up to £25m.
The government also banned lenders from requesting personal guarantees on loans under £250,000.
Primark has created a fund to cover wages of factory workers in countries where orders have been cancelled following temporary store closures. Under its standard terms, the fashion retailer has already paid £1.6bn for stock in its shops, distribution centres and in transit, despite losing sales expected to total £650m a month.
H&M chief executive Helena Helmersson reports it is taking "forceful measures" after its sales almost halved in March because of the closure of stores worldwide. Helmersson believes: "We do think that the crisis in general will lead to a fast shift towards digital… We need to be ready for that and accelerate some parts of our work."
Ann Summers reports that sex toy sales last week were up 27% year-on-year, with a surge in sales for its silent vibrator Whisper Rabbit.
Thursday 2 April
Aldi eases product restrictions on items such as beers, wines and spirits as well as nappies. In other news, the grocer indicated it would now pay suppliers with a turnover of less than £1m a year immediately.
Online retail giant The Hut Group has launched a £10m coronavirus aid package to support vulnerable communities, key workers and emergency services – with half of the cash to be spent in its Manchester hometown.
Kingfisher donates £1m of personal protective equipment to health services.
Morrisons will give full-time staff a £1,050 bonus, compared to the £350 average last year, for those continuing to work during the coronavirus crisis.
Pets at Home posts that earnings for the year to 27 March will be ahead of expectations as demand has been "exceptional" in-store and online as the coronavirus outbreak unfolded. However, uncertainty meant it was unable to give guidance for the year ahead.
Additionally, Pets at Home is donating £1.1m of funding to pet charities, has created a £1m crisis fund for employees and is offering discounts to NHS staff.
Wednesday 1 April
Marks & Spencer has temporarily added a number of branded items such as Rummo pasta and Tilda rice to its ranges to help maintain "strong availability" during the epidemic.
Marks & Spencer is giving frontline store and supply chain staff a 15% pay rise and furloughed employees will receive full pay during the coronavirus pandemic.
Administrator PwC in charge of winding down Laura Ashley said they have made more than 200 redundancies and placed the retailer's remaining store staff on furlough.
Tuesday 31 March
JD Sports has withheld rent payments and service charges across its store estate for the second quarter of the year. It is in discussions with its landlords about the following quarter of rent due on 24 June.
Tesco launched a £30m support package to help communities and charities, including £15m of food donations to FareShare and the Trussell Trust over the next 12 weeks.
Poundland is temporarily closing 100 stores in locations where it has another outlet in operation nearby, as well as in low footfall shopping centres.
Following calls for closure, the trade union that represents Asos's Barnsley distribution workers said it wants the warehouse to carry on trading
WH Smith and Sainsbury's have extended their supply partnership, which began in July 2018, to hospitals to make it easier for NHS staff to purchase food and essential household items. 80 WHSmith hospital stores will stock an increased range of Sainsbury's products.
In a bid to cut costs, Arcadia is deferring pension payments and has written to suppliers to inform them that it will be cancelling orders and extending its payment terms to 90 days.
M&S has launched £30 food boxes filled with 20 household essentials, including pasta, rice, cooking sauces and Percy Pigs – with a limit of one box per person.
Monday 30 March
Carluccio's collapses and hires advisers FRP to oversee its administration.
BrightHouse tumbles into administration, appointing Grant Thornton.
Landlord group Hammerson said that by the end of March 27 it had only received 37% of due rent for the second quarter. Adjusted for deferments and switches to monthly payments, this represented around 57% of due rent.
Ocado has said it is "working round the clock" to fulfil deliveries but does not have the capacity to deal with the "10 times higher than normal" level of orders.
Morrisons is upping its capacity to enable it to hand out £10m of food to food banks during the virus outbreak; by operating its bakery, egg and fruit and vegetable packing sites for an extra hour every day.
Boots and Amazon are working with the government to drive coronavirus testing for frontline NHS staff. Amazon is using its logistics network to help the government deliver testing kits to sites across the UK, while Boots volunteer healthcare clinicians are acting as testers.
Elsewhere, Ocado has ordered 100,000 coronavirus testing kits, as it wants to test all staff regularly to ensure home deliveries remain safe.
Friday 27 March
Quiz's websites temporarily close today with its distribution centre closing in next 24 hours.
Paul Smith closes its UK warehouse to protect "health and wellbeing of our staff and the wider community".
Net-a-Porter closes its London warehouse, following the closure of its US distribution centre on Wednesday (25 March).
Pureplay fashion retailer Zalando said it will keep its warehouses open to preserve "business continuity" despite a noticeable fall in demand from customers in areas that have been in lockdown
H&M has asked landlord to agree terms that could see it break a store lease with one month's notice if stores do not see a return in turnovers to pre-coronavirus levels once the pandemic passes. It has also asked for rent-free periods on current base rents, a reduction in service charges to reflect footfall declines, and a change to paying rents monthly in arrears
Thursday 26 March
Next and TK Maxx close their distribution centres and are not taking new online orders.
River Island to close UK warehouse to protect the health of its employees.
Schuh temporarily closes its website to protect staff.
Wednesday 25 March
From today, fast food chain Leon is switching to sell ready meals via both click-and-collect and delivery.
Tuesday 24 March
Marks & Spencer reveals it will sell a range of food essentials on Deliveroo for the first time.
Costa coffee shops in hospital branches remain open despite the closures elsewhere, and will continue to provide free hot drinks for all NHS workers for the next two weeks.
Fortnum & Mason confirms its London Piccadilly food hall will remain open.
Eve Sleep warns it expects "subdued demand" to persist during the virus outbreak.
Monday 23 March
Aldi, Iceland, Morrisons and Sainsbury's reportedly plan to install protective screens at checkouts to keep staff safe.
H&M gears its supply chain to produce protective personal equipment for frontline medical staff.
Moss Bros issued a profit warning, saying coronavirus would result in "a significant reduction in revenue and profitability".
Iceland introduced the final hour of trading exclusively for NHS staff.
Following the Government's announcement of non-essential store closures, Sports Direct vows to keep its stores open, with a note to staff claiming: "Home fitness is the number one trending topic on social media after coronavirus itself…the demand for [sports equipment] has increased exponentially as the population looks to maintain a healthy lifestyle". It has since said it will not open "until we are given the go-ahead by the government".
Sunday 22 March
Sainsbury's introduced priority access online delivery slots for the elderly and vulnerable
Friday 20 March
The grocers ramp up hiring of temporary staff, including Tesco seeking 20,000 new people. Aldi seeking 9,000 staff, Asda taking on 5,000 more people and Lidl an additional 2,500 staff.
Asda restricted early shopping in stores to the elderly and vulnerable until 9am.
Marks and Spencer warned on profits and noted only a "small scale" uplift from stockpiling, as it has a "heavy bias to chilled and fresh" foods.
Waitrose also introduced a dedicated shopping hour for the elderly.
John Lewis Partnership launched a £1m community support fund, with cash distributed through Waitrose for schemes such as local delivery services that support the self-isolating, vulnerable and older people.
Hotel Chocolat opened a £20m fundraising round to offset the impact of possible store closures over the crucial Mother's Day and Easter periods, which account for around 12% of its total annual revenue. Later that day it raised £22m. It also began implementing a 50% discount for all NHS staff.
Travis Perkins pauses planned Wickes demerger due to "extreme stock market volatility" and suspended paying a full-year dividend to shareholders, due to the "rapidly evolving situation".
AS Watson – parent to Superdrug, The Perfume Shop and Savers – has unveiled a £40m financial support scheme for employees affected by the virus.
Thursday 19 March
Marks and Spencer imposed a raft of measures, including restrictions of two items per person across certain grocery, homecare and frozen food products, as well as eggs.
M&S is also giving elderly shoppers early access to stores every Monday and Thursday, and for NHS workers on Tuesday and Friday.
M&S said it was transferring 4,600 staff from its clothing and home departments and cafes to support its food stores. It also launched contact-free delivery.
The Co-op revealed it is to hire 5,000 new temporary store staff to meet coronavirus demand, for quicker store replenishment and online order fulfilment.
Waitrose has restricted purchases on certain lines such as toiletries.
Sainsbury's began setting aside the first hour of trading for the elderly and vulnerable.
Next warned of a £1bn coronavirus hit at the unveiling of its full year results. Boss Lord Wolfson said: "People do not buy a new outfit to stay at home."
Ocado's website temporarily closes as it comes under "unprecedented strain" and works to alter algorithms to prioritise deliveries for the vulnerable and sick.
Burberry announced like-for-like sales across its stores have nosedived between 40% and 50% over the past six weeks, and expects like for likes to tumble as much as 80% year on year during travel restrictions.
Joules did not give investors financial guidance for the year ahead, due to the "ongoing uncertainty" over virus impacting store footfall and willingness to spend online.
Missguided increased extended its Health Service and Blue Light Code discounts to 40% across its website.
Wednesday 18 March
Tesco introduced rationing of four items per person across lines.
Asda ups restrictions on purchasing certain lines such as toiletries.
In its full year update, Zara owner Inditex noted that store and online sales had slumped 24.1% (in local currencies) between 1 and 16 March.
Superdry warmed that it will miss its financial guidance, as it revealed UK and US store footfall was reducing on average by 25% per week. It did not expect store declines to be fully mitigated by online.
Dunelm launched a deliver-to-car option as part of its click and collect service, as well as contactless home delivery
Tuesday 17 March
Laura Ashley filed for administration, appointing PwC, and blamed coronavirus for a "significant" impact.
Morrisons announced it would create 3,500 jobs and expand its home delivery service to handle the pandemic. It also shared plans for a "colleague hardship fund" and pledged to pay smaller suppliers immediately to help them deal with the uncertainty.
Mountain Warehouse warned of 2,000 redundancies as it faced a "catastrophic" sales decline, revealing sales dropped by 50% in recent days and likely to "be worse" going forward.
H&M revealed sales in China declined 24% during its latest quarter, but had begun to recover.
Sweaty Betty offers customers free delivery on all online orders and looks to introduce online tutorials as it shuts shops.
Tesco cut stores opening hours at its 24-hour stores in order to give staff time to restock – shutting at 10pm and open again at 6am
Monday 16 March
Amazon announced it is to hire 100,000 new workers globally to meet coronavirus-induced demand. It unveiled that pay for staff in the UK, USA and Europe would increase by £2, $2 and €2 respectively.
B&Q and Screwfix parent Kingfisher warned of "significant uncertainty on sales and demand' after closing its 221 stores in France and 28 of its stores in Spain.
Debenhams asked landlords to give an immediate five-month rent holiday to offset the "unprecedented pressures" being placed on the sector as a result of the virus.
Iceland revealed it is opening stores earlier for older and vulnerable shoppers to combat panic-buying.
Primark warns that declines in like-for-like sales "have accelerated over the past few days as a result of reduced footfall".
Sunday 15 March
Aldi became the first supermarket to introduce buying limits on all product lines, to four items per person per SKU.
Louis Vuitton and Christian Dior parent LVMH announced it is switching production to hand sanitiser at three of its perfume and cosmetics sites, which are being given out free of charge to French hospitals.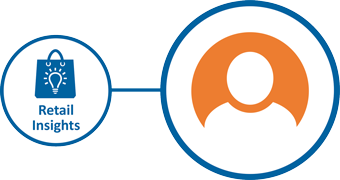 Why get a FREE TRIAL?
It's free for 30 days
Download a great selection of reports
No obligation
No credit card details
Cancel at anytime
No hassle
Excel with our RETAIL INSIGHT
START MY FREE TRIAL >