Summary UK Retail Sales November 2014
Below is our summary of UK retail sales for November 2014 within the Food and Drink, Clothing and Footwear, Household Goods, DIY and Gardening and Consumer Electronics categories.

Food and drink
The grocery sector continues to undergo significant structural change. Market share across the Big 4 Tesco, Morrison, Sainsburys, Asda continues to fall as the discounters Lidl, Aldi roll-out aggressive expansion plans. Deflation in the food sector is putting downward pressure on top line growth while the consumer-drive toward convenience is leading to lower levels of food waste.

Clothing and footwear
Unseasonably warm weather continues to hamper the sale of Winter and Autumnal ranges for clothing and footwear retailers. Given higher than normal inventory levels for this time of year, some retailers have resorted to early discounts and promotions to shift stock at the expense of margin. Retailers will be hoping that pent-up demand does not fizzle out into lost sales. Retailers will be keeping a close eye on competitor tactics in the coming weeks.

Household goods
Although the housing market is showing signs of cooling, household goods continued to be some of the strongest performing categories across non-food.

DIY and Gardening
Unseasonably warm weather has supported sales across DIY and Gardening as consumers have spent more time over the transition of the seasons. Lower costs through a favourable exchange rate and lower shipping costs has also helped rebuild margins.

Consumer electronics
As Christmas approaches, retailers will be hoping that consumers dig deep for new electrical gadgets.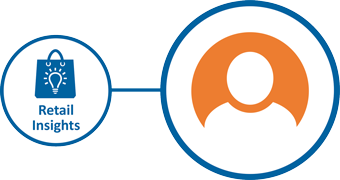 Why get a FREE TRIAL?
It's free for 30 days
Download a great selection of reports
No obligation
No credit card details
Cancel at anytime
No hassle
Excel with our RETAIL INSIGHT
START MY FREE TRIAL >