Summary: UK Retail Sales December 2014 - "Black Friday boosts retail sales, but underlying conditions improving too"
Black Friday provided a significant boost to retail sales in November but underlying conditions are improving too. Stronger figures from both the ONS and BRC suggest that a robust labour market, real earnings growth and falling inflation are providing the right conditions for a boost in consumer spending in the crucial pre-Christmas period. In volume terms, the ONS figures showed the strongest growth since May 2004. However, growth is being flattered by Black Friday which fell in November 2014 but in December in 2013 (according to the ONS trading calendar). The BRC's figures, however, are like-for-like in terms of including Black Friday and, excluding Easter distortions, the BRC's Retail Sales Monitor for November was the strongest since August 2013. Importantly, expectations of interest rate rises continue to be pushed back and our view is that the initial hike in interest rates will not occur until mid-2016. The current mortgage market has not yet fully adjusted to market expectations and so as new mortgage deals become more competitive, the rate of the housing market slow-down is likely to moderate. Households' expectations of the first rate rise will be crucial for both consumer confidence and retail sales. At the time of the last interest rate hike in 2005, around a third of mortgages were on a variable rate. This figure has risen to just over two thirds suggesting that any rise in interest rates will be felt harder this time around.Food and drinkFood deflation, changing consumer habits (shift towards convenience and online) and the rise of the discounters (Aldi and Lidl) continues to create challenging conditions for players in the grocery market. Food deflation, the combination of investment in price discounts and downward pressure from commodities (particularly oil) also means that top-line growth cannot be flattered by passing through rising costs. According to the BRC, sales of food declined in both like-for-like and total terms – the rolling three month averaging showing a decline of 1.2% (total).Clothing and footwearDespite clothing and footwear retailers engaging in various levels of Black Friday activity, sales in these categories continue to struggle with unseasonably warm weather. Profit warnings from the Next highlight just how tricky conditions have become. According to the BRC-KPMG Retail Sales Monitor, clothing and footwear sales were the weakest category in November, falling in both like-for-like and total measures. Household goodsDespite a slowdown in the housing market, the sales of home related products continue to perform strongly. Household appliances and furniture were the two best performing categories according to the BRC in November. The strong recovery in the labour market will also support stronger growth in the appetite for consumer credit for big-ticket purchases such as bathrooms and kitchens. DIY and GardeningLower costs through a favourable exchange rate and the sharp fall in the price of oil has helped DIY retailers rebuild margins. Consumer electronicsThere was a strong boost in consumer electronics as shopper took up Black Friday offers with fierce enthusiasm. The sale of big screen TVs, laptops and cameras appeared strong among the large electronics retailers and supermarkets. However, there was some anecdotal evidence to suggest that consumer held back purchases until the last week of November in anticipation. The BDO Highstreet Sales Tracker reported that the first three weeks of November were flat with the final week growing by c.5.6%.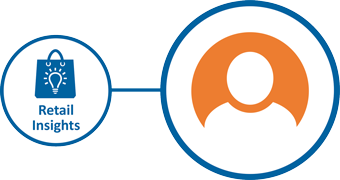 Why get a FREE TRIAL?
It's free for 30 days
Download a great selection of reports
No obligation
No credit card details
Cancel at anytime
No hassle
Excel with our RETAIL INSIGHT
START MY FREE TRIAL >