Structural changes in the retail grocery sector
The UK's grocery sector is one of the most fiercely competitive areas in retail. In 2014, Retail Economics forecasts suggest total food sales will reach almost £150 billion. However, the sector is undergoing significant structural change.At the heart of these structural changes Rise of the discounters• Although the discounters have c.8% market share they are the fastest growing part of the market• Aldi's pre-tax profits rose 65% in 12 months to December 2013 – up 30% year-on-year• Market share for Tesco, Sainsbury's, Asda and Morrisons declined in 2013 Online retailing• Online grocery shopping is estimated to account for just 4-5% of total food expenditure. However, it accounts for approximately £1 in every £5 spent online – there is significant opportunity for growth in click-and-collect (drive-through grocery pick-up)• There's no one model to fit all business models for online grocery retailing. Tesco use "dark stores" – outlets not open to the public to fulfil their online grocery orders. Waitrose use their public stores to satisfy orders while Ocado have a vastly automated process of picking and packing in huge warehouses• Online grocery has changed the way consumers shop for food. Many consumers buy bulky goods online and "top-up shopping" at convenience stores – a trend which we see continuing and which is undermining the value of hypermarket formats Convenience• Consumer and making fewer large weekly shopping trips and more "top-up" shopping leading to lower average basket values. Margins are being squeezed• The insatiable consumer drive for convenience has changed the structure of the retail sector. Retail property investment is predominantly in smaller format storesAgainst the backdrop supermarkets have invested millions of pounds in price wars as competition has intensified. With investors clearly worried about the impact of declining industry volumes and profitability, billions of pounds have been wiped off stock market prices over the last 12 months. New market entrants, digital technologies and changing consumer habits has left the UK grocery sector is a period of instability. The old grocery model is no longer fit-for-purpose. Radical investment is needed in store infrastructure, multichannel operations (click-and-collect in particular) and providing service fit for modern day digital living.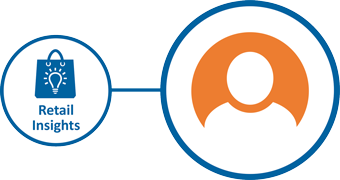 Why get a FREE TRIAL?
It's free for 30 days
Download a great selection of reports
No obligation
No credit card details
Cancel at anytime
No hassle
Excel with our RETAIL INSIGHT
START MY FREE TRIAL >