RICS Residential Market Survey October 2019
The latest RICS Residential Survey released this morning reports that the housing market is being choked by Brexit, with negative readings across new buyer enquiries, agreed sales and new instructions. As the general election looms, the market is unlikely to pick up before the end of the year, but agents are more upbeat looking further ahead.
Listings and enquiries negative
Instructions for new listings declined for a fourth consecutive month, with a net balance of -29% of respondents reporting a decline in October, following the weakest reading in more than three years last month.
New buyer enquiries fell for a second consecutive month, with a net balance of -16%.
Weak appetite from buyers and sellers alike has resulted in broadly flat house price growth in recent months. RICS's headline price balance of -5% is broadly consistent with the 0.1% dip month-on-month (0.2% rise on a quarterly basis) reported by Halifax in October. Downward pressure is particularly impacting London, the South East, East Anglia and the North East, as well as properties marketed at over £1m.
Sales have continued to plummet across almost all parts of the UK, with the net balance of newly agreed sales at -19% in the month.
Meanwhile, house appraisals dipped to its lowest level since records began in 2017 at -49%, so the supply of houses for sale is unlikely to pick up quickly in the near term.
Positive expectations
But further ahead, there is greater optimism. The market – particularly prices – are likely to be supported by favourable household fundamentals such sustained real wage growth, low unemployment at 3.8% and mortgage rates at record lows. However, political instability continues to dampen consumer sentiment in the short term, with GfK confidence index slipping back to -14 in October, while the future direction of interest rates remains contingent on the Brexit path taken.
RICS reports near term sales expectations turned positive at +5% in the month, while a net balance of +27% expect house prices to be higher in a year's time. This is positive news for home-related retailers relying on more people moving and hoping for a boost to the wealth effect of homeowners – providing they can ride what's likely to be a subdued golden quarter.
Lettings
Elsewhere, tenant demand in the lettings market continued to remain strong +22% in October. However, landlord instructions continue to slip, which is expected to push rents higher in the coming three months.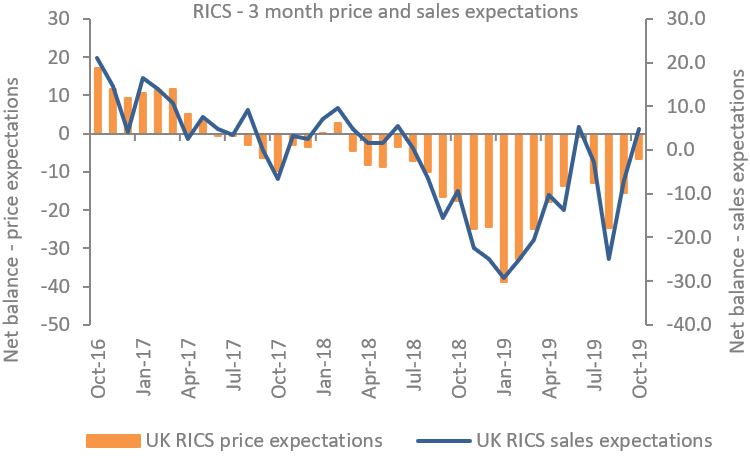 Source: RICS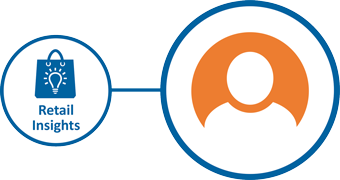 Why get a FREE TRIAL?
It's free for 30 days
Download a great selection of reports
No obligation
No credit card details
Cancel at anytime
No hassle
Excel with our RETAIL INSIGHT
START MY FREE TRIAL >