RICS Residential Market Survey April 2020
RICS's latest survey among estate agents shows housing market conditions are likely to remain subdued in the coming months.
Slow recovery predicted
The market is facing extraordinary challenges during the coronavirus outbreak. When agents were asked how long they expect the market will take to recover after Covid-19 passes, respondents expect a sales-rebound to previous levels to take around nine months on average, while the median suggest six months. Prices are expected to take around 11 months to recover, both at the mean and median level.
As the market begins to reopen, 35% of agents surveyed in April believe that prices could be left up to 4% lower, while over 40% expect prices to drop by more than 4% as activity starts up again.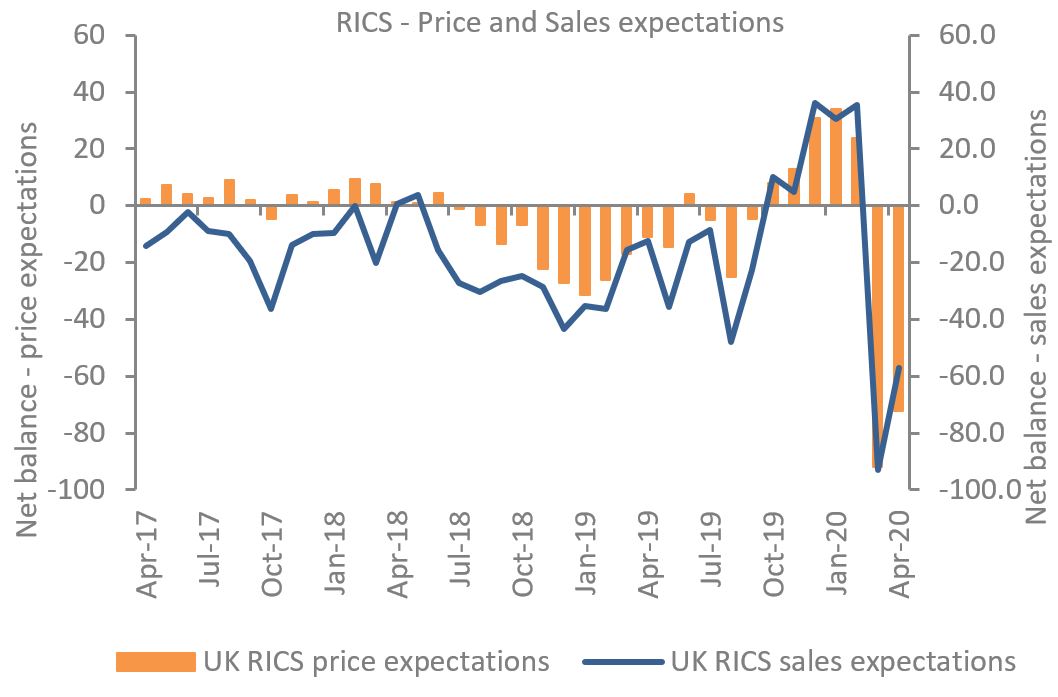 Source: RICS
Buyers and sellers pull out
Both buyer and seller interest declined throughout April, with 80% of estate agents reported either buyers or sellers pulling out of deals.
A net balance of -93% of agents reported a decline in new buyer enquiries in the month, down from -76% in March. Meanwhile, a net balance of -96% noted a fall in new instructions to list homes for sale, marking a record low since the series began in April 1999.
Consequently, sales have been severely depressed. The newly agreed sales net balance continued to fall from -68% in March to -92% in April.
House prices slipped into negative territory in April, following three months of positive readings after the December general election. A net balance of -21% of agents noted a decline in April.
Near-term weak expectations
At the time of the survey – when a roadmap to the lifting of restrictions remained unclear – downward pressure on house prices was expected to deepen in the near term. A balance of -72% of agents predicted house prices would fall over the next three months.
Sales expectations are also negative, with a balance of -57% of respondents predicting sales to fall in the coming three months – an easing from -93% in March.
Further ahead, expectations are somewhat less pessimistic and have improved on the previous month. A balance of -26% of respondents predict house prices will fall over the year, while -6% of contributors expect sales to be down.
Downward pressure on rents
The lettings market is also taking a hit from the coronavirus outbreak. There has been a sharp decline in tenant demand, with the net balance slipping to -44% from +20% previously. Meanwhile, a net balance of -64% of contributors reported a decline in landlord instructions.
This is expected to impact rental growth, with a net balance of -35% of agents envisaging rents will fall across the UK in the coming three months, but ultimately stabilise a year down the line.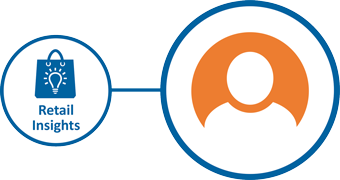 Why get a FREE TRIAL?
It's free for 30 days
Download a great selection of reports
No obligation
No credit card details
Cancel at anytime
No hassle
Excel with our RETAIL INSIGHT
START MY FREE TRIAL >