Retail Economics/Klarna: Black Friday Survey 2019
Retail Economics partnered with Klarna to conduct research concerning Black Friday expectations for 2019.
At a glance:
Over a quarter (26%) of consumers are planning to buy during Black Friday, rising from 21% in 2018.
Almost one in five (19%) consumers said they would be encouraged to spend more during Black Friday because it falls after payday.
More than a quarter (28%) said they were planning to do some of their Christmas shopping during Black Friday – higher than in previous years.
Of those that are planning to buy during the event
78% of consumers surveyed said they had intentionally delayed spending in anticipation of Black Friday.
However, half (54%) expect to spend less than last year and only 8% expect deals to be better than the previous year.
Electricals (59%), Clothing and Footwear (36%) and Toys and Games (35%) are expected to be the most sought-after products.
The research shows that Black Friday spenders intend to shop more online this year and more than three quarters (78%) said they had intentionally delayed spending in anticipation.
What's more, Black Friday will fall on or after payday for many households this year which will encourage almost one in five consumers to actually spend more.
In addition, more than a quarter (28%) said that they will bring forward some of their Christmas shopping into Black Friday.
All in all, given one-off factors and other underlying trends, this year's event could potentially be one of the most disruptive for the retail industry.
Christmas disruption
The growth of Black Friday has undoubtedly altered the traditional build-up of Christmas shopping in recent years. However, it is expected to be magnified this year due to three main reasons:
1. Payday precedes Black Friday
Black Friday falls later this year leaving many consumers with healthier bank balances in time for the event. Indeed, 19% of consumers suggest that being paid before Black Friday will encourage them to spend during the event.
2. Savvier consumers and healthier finances
Household finances are much stronger than this time last year. Real earnings have risen for 14 consecutive months, strengthening households' financial positions. While consumer confidence may remain fragile due to political and economic uncertainty, targeted promotions and discounts may successfully unlock latent demand for non-essentials.
Indeed, 28% of consumers said they will shop for Christmas presents during the Black Friday discount – higher than in previous years – suggested more considered seasonal purchases.
3. Buy now, pay later
The use and adoption of Buy Now, Pay Later interest free options – such as Klarna - have become much more commonplace over the last 12 months. The rapid adoption of these payment options will enable shoppers to bring forward purchases, spread the cost and take advantage of pre-Christmas discounts.
Indeed, 5% of consumers said that paying with interest free payments would encourage more spending during Black Friday.
Major trends expected this Black Friday
The continued polarisation of spending towards the online channel is expected to continue this year with 55% of those intending to partake in Black Friday saying that they will do more shopping online.
The concentration of spending is also expected to be focused on fewer categories too, benefiting apparel, electrical and toy retailers the most.
Retail Economics/Klarna Black Friday 2019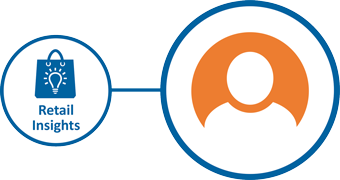 Why get a FREE TRIAL?
It's free for 30 days
Download a great selection of reports
No obligation
No credit card details
Cancel at anytime
No hassle
Excel with our RETAIL INSIGHT
START MY FREE TRIAL >