Retail Economics Response - ONS Retail Sales September 2016
Retail sales growth (value, non-seasonally adjusted) rose by 2.4 per cent in September from 4.1 per cent in the previous month as the first signs of weaker consumer spending may be appearing to materialise. After a period of surprisingly strong growth since the referendum, inflation rose sharply last month to 1 per cent as wage growth remained at sluggish levels of around 2.0 per cent. This could be the first sign that consumers are beginning to feel the pinch. The ONS figures remain stronger than the BRC who reported sales rising by 1.3 per cent on a comparable measure. ONS reported that sales volumes were static on the previous month where falls in food stores, other stores and textile, clothing and footwear stores were offset by increases in department stores, household goods stores and non-store retailers.Average store prices (including petrol stations) fell by 1.1 per cent in September 2016 compared with September 2015; there were falls in average store prices across all store types, except textile, clothing and footwear stores and petrol stations. This is the smallest decrease since August 2014.The amount spent online increased by 22.0 per cent compared with September 2015 and by 2.8 per cent compared with August 2016.
Figure 1. Components of retail sales growth, September 2007 to September 2016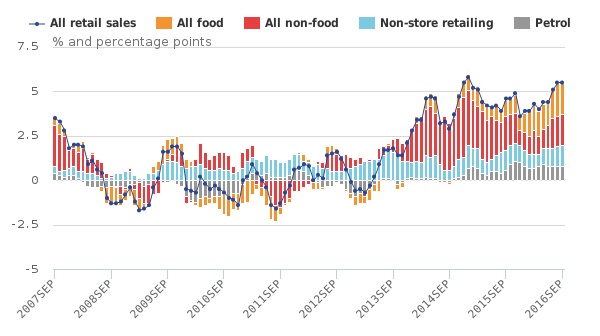 Source: ONSClothing remains under significant pressure as sales reportedly fell c.5 per cent year-on-year. Unseasonably warm weather at the beginning of the month dampened sales growth. The later back-to-school period failed to provide much of a boost to overall sales.
Figure 2 – Clothing stores, seasonally adjusted, quantity bought, amount spent and average store price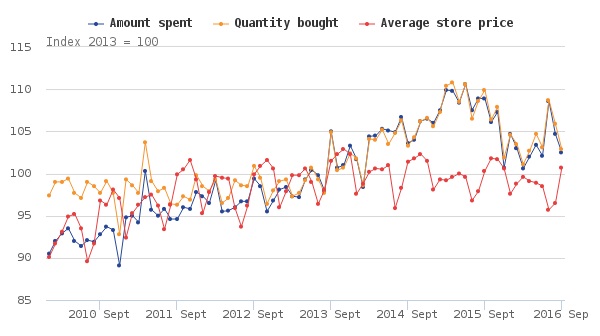 Source: ONS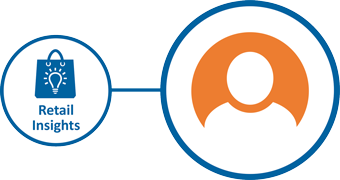 Why get a FREE TRIAL?
It's free for 30 days
Download a great selection of reports
No obligation
No credit card details
Cancel at anytime
No hassle
Excel with our RETAIL INSIGHT
START MY FREE TRIAL >