Retail Economics Response - ONS Retail Sales Index December 2016
Retail sales (volumes, seasonally adjusted, excluding fuel) surged by 7.1 per cent in December according to the latest figures from the ONS. This was off the back of a 5.9 per cent year-on-year growth in November. Sales growth was driven by an implausible rise of 18.9 per cent from small retailers. Large retailers reportedly saw a rise of 4.5 per cent during the same period. We remain sceptical of the sharp rise in the performance from small retailers and find it difficult to explain the difference compared with large retailers. We have spoken to the ONS to try and gather more information but, given the lack of transparency, remain unconvinced. Possible explanations include:- They have benefitting disproportionately from the boost in tourists- They have seen a surge in online demand from international consumers- Market places, such as Amazon and eBay, are driving increased exposure due to exchange rate fall and favourable international search rankings. However, even in combination, we don't feel that it can account for such a significant margin in performance from large retailers. Average store prices increased by 0.9 per cent on the year and for all retailing excluding fuel prices increased by 0.1 per cent; the first increase since June 2014. However, this measure includes petrol stations which had the largest contribution.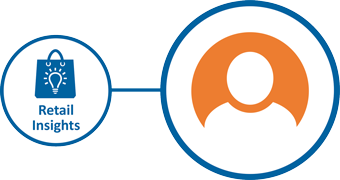 Why get a FREE TRIAL?
It's free for 30 days
Download a great selection of reports
No obligation
No credit card details
Cancel at anytime
No hassle
Excel with our RETAIL INSIGHT
START MY FREE TRIAL >