Retail Economics Response - ONS Consumer Prices Index November 2016
The Consumer Prices Index (CPI) rose by 1.2 per cent in November on the previous year, up from 0.9 per cent reported in October. Inflation is now rising at its fastest rate since October 2014 when it was 1.3 per cent. Rises in the prices of clothing, motor fuels and a variety of recreational and cultural goods and services, most notably data processing equipment, were the main contributors to the increase in the rate. These upward pressures were partially offset by falls in air and sea fares.
Chart 1 - Contributions to the CPI 12-month rate CPI – November 2016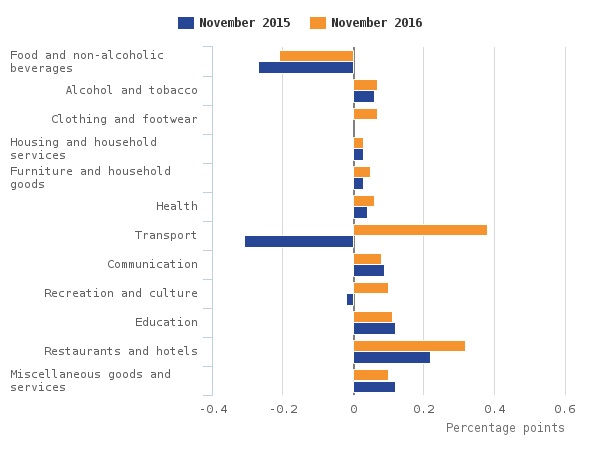 Source: ONS
Chart 2 - CPI 12-month inflation rate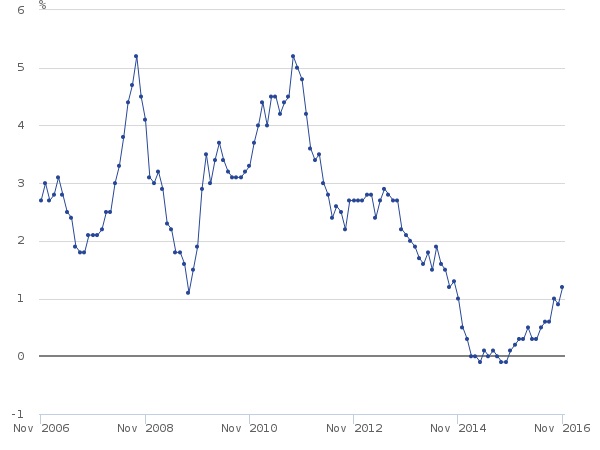 Source: ONSThe largest downward pull on inflation in November 2016 and for 2016 to date comes from prices for food and non-alcoholic beverages. Prices in all other broad categories rose in the year to November. This is the first time since mid-2014 that all non-food categories had an upward effect on inflation. Transport prices created a downward pressure during 2015 and early 2016 but have since become the largest upward pressure. This is largely the result of recovering oil prices and the impact of the fall in sterling. We expect inflation will jump to c.2.0 per cent by January 2017.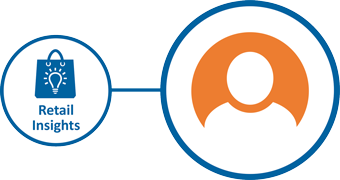 Why get a FREE TRIAL?
It's free for 30 days
Download a great selection of reports
No obligation
No credit card details
Cancel at anytime
No hassle
Excel with our RETAIL INSIGHT
START MY FREE TRIAL >