Retail Economics Insight - Black Friday Survey 2018
Levels of interest in Black Friday appear to have risen modestly on the previous year. However, our research suggests that consumers will make more considered purchases that appear more planned than in previous years. While most consumers think that discounts will be about the same or worse than last year, there has been a notable shift in the levels of interest from younger consumers. Consequently, our research suggests that more Black Friday activity will shift towards the online channel than in previous years with electricals, apparel and toys and games being key areas.
At a glance
• 21% of consumers said they were looking to take advantage of Black Friday promotions this year, marginally up on the previous year (19% in 2017)
Of those who said they would buy during Black Friday:
• 52% of consumers suggested that Black Friday would have a small impact on their shopping habits.
• 12% suggested that they will spend more than last year.
• 60% of those that suggested they will buy during Black Friday, indicated they would do more of their shopping online.
• 43% of consumers think discounts will be worse this year, versus 46% who suggested they are likely to be about the same.
• There has been a polarisation between shoppers with younger demographics appearing more engaged than their older counterparts.
• Almost a quarter of consumers said they will do some of their Christmas shopping during Black Friday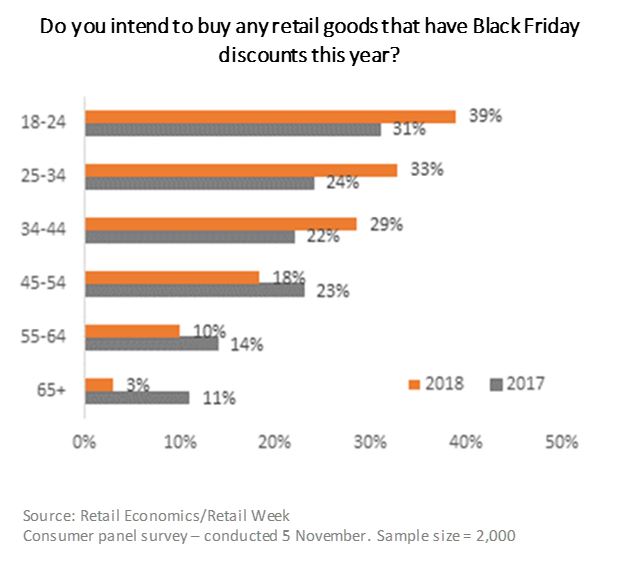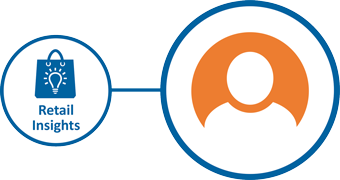 Why get a FREE TRIAL?
It's free for 30 days
Download a great selection of reports
No obligation
No credit card details
Cancel at anytime
No hassle
Excel with our RETAIL INSIGHT
START MY FREE TRIAL >