ONS Retail Sales May 2020
The pressure of the coronavirus crisis on the retail sector somewhat eased in May according to the latest data from the ONS. Retail sales (value, non-seasonally adjusted, excluding fuel) declined by 9.2% year-on-year in May, a significant improvement when compared with record declines in the previous month.
Although non-essential stores remained closed throughout the period, changes to the classification meant that garden centres and hardware stores were able to reopen in mid-May – providing a boost to sales.
In volume terms, the quantity bought (excluding fuel) fell by a 9.8% in May compared to the last year, but climbed 10.2% compared to the previous month. Hardware, paints and glass stores saw a 67.4% uplift compared to the previous month, which brought volume sales back to their usual level.
A reflection of the coronavirus impact more broadly is indicated by the 3-month on 3-month growth rate, which saw sales volumes in the three months to May drop by 10.0%.
Ecommerce continued to gain staggering momentum, with online sales (non-seasonally adjusted, excluding automotive fuel) up by 59.0% year-on-year to account for 32.8% of overall retail sales in May – a record high, which compares to 18.8% a year earlier. Food and clothing contributed to the surge online, following some initial disruption to ecommerce trading in April.
The retail sales deflator (a measure of inflation specific to retail) increased by 0.1% (excluding fuel) in the year to May. Non-Food stores faced yet further levels of deflation at -1.2% year-on-year in May, from -1.0% a month earlier. Food stores, however, saw inflation increase to 1.3% year-on-year, up from 1.1% a month earlier.
Retail sales (volume, seasonally adjusted) – 3-months on previous 3-months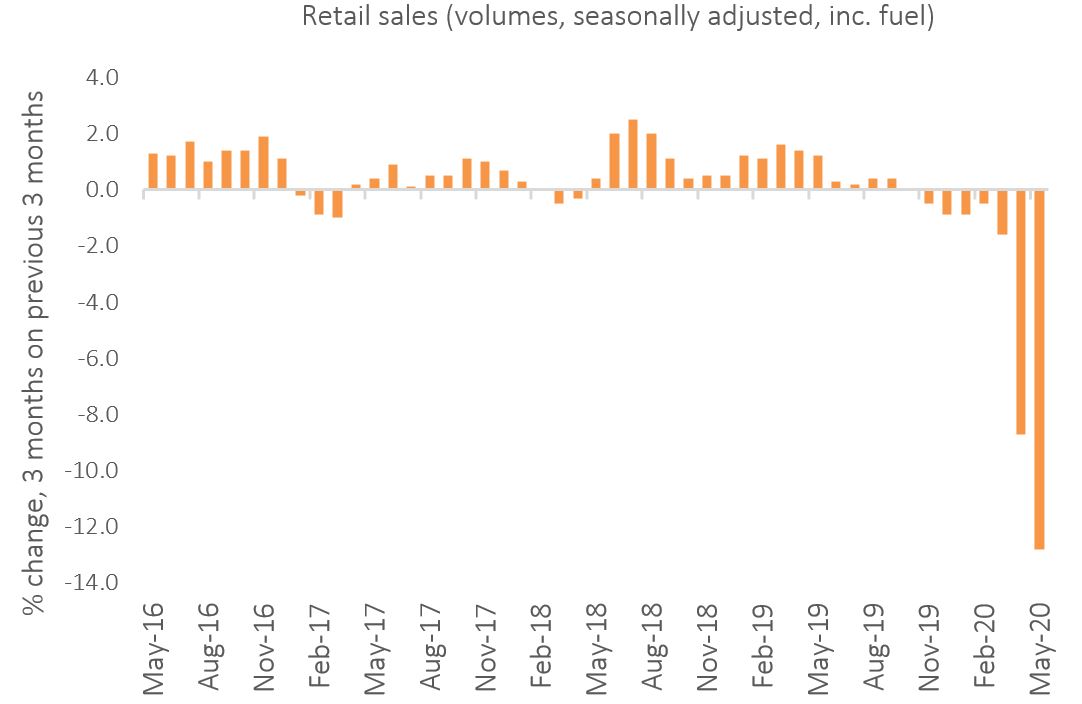 Source: ONS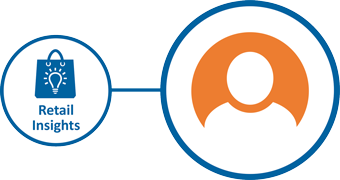 Why get a FREE TRIAL?
It's free for 30 days
Download a great selection of reports
No obligation
No credit card details
Cancel at anytime
No hassle
Excel with our RETAIL INSIGHT
START MY FREE TRIAL >