Insight - Brexit Consumer Survey: Leavers vs. Remainers
Remainers twice as likely to cut back in the golden quarter as Brexit uncertainty bites
As we enter the all-important golden quarter for the retail industry, uncertainty over Brexit continues to plague consumer confidence with attitudes towards Brexit having divided the nation.
New research from Retail Economics shows that these deep-rooted divisions have manifested into consumers' spending intentions, with 30% of 'remain' voters claiming Brexit is the greatest source of concern affecting their confidence to spend, compared to just 6% of 'leave' voters.
Indeed, 86% of leavers suggested that Brexit was "not important at all" in their confidence to spend, more than twice the proportion of remainers (39%).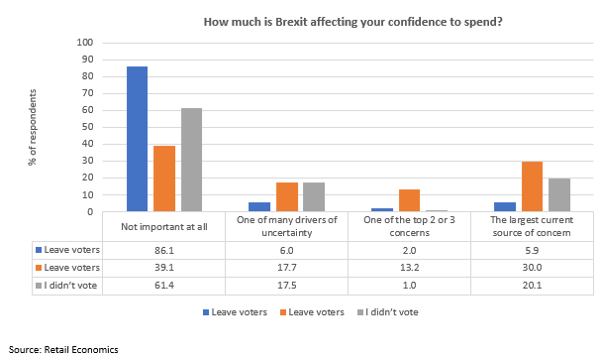 The risk for retailers is whether these fears spill over into appetites for Christmas shopping, where the research does not bode well. Almost half (48%) of remainers suggested that they would spend less this year on Christmas than last year, more than twice the proportion (20%) of leavers who suggested that they would cut back.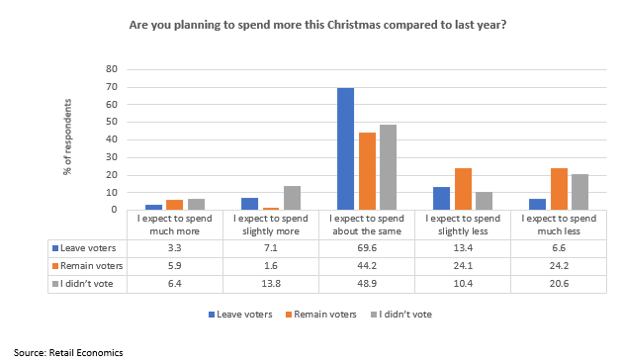 Overall, the appetite to spend over the whole of the golden quarter remains bleaker for remainers. Almost two thirds (63%) said that they are likely to be more cautious with their discretionary spending in the final three months of the year compared with a quarter of leavers.
The confidence of leave voters continued in their attitudes towards a no-deal scenario on 31 October 2019. 58% of leavers said that they had "no concerns at all" compared with just 11% of remain voters. Meanwhile, the "rising cost of living", "availability of essentials" and a "weaker economy" were the biggest concerns for remainers.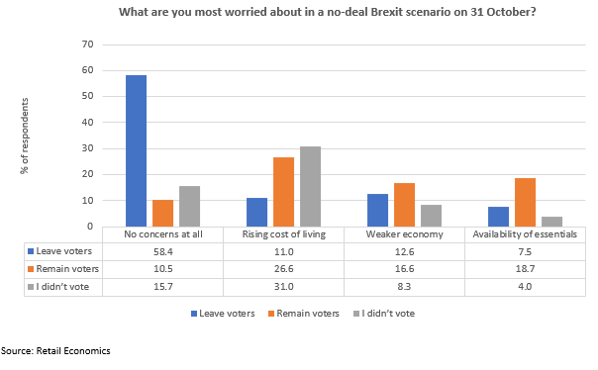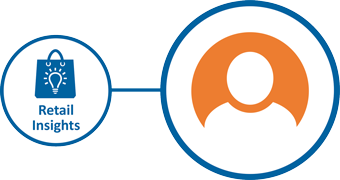 Why get a FREE TRIAL?
It's free for 30 days
Download a great selection of reports
No obligation
No credit card details
Cancel at anytime
No hassle
Excel with our RETAIL INSIGHT
START MY FREE TRIAL >