How big is Amazon compared to other UK retailers in 2021?
Amazon's market cap has risen to c.£1.2 trillion, dwarfing UK retailers in comparison. Net sales in the fourth quarter of 2020 reached $125 billion, up 44% on the same quarter in the previous year as the impact of the pandemic pushed more sales online.

In the UK alone, sales rose to £19.4 billion in 2020, up 51% on the previous year. Even before the pandemic there were over 15 million Amazon Prime users in the UK. This is only likely to have accelerated aggressively since, with our own figures showing around 9 in 10 people shopping with the retailer in 2020.

Of course, Amazon's intrinsic value cannot be entirely attributed to its retail business as it expands into other areas. But even AWS accounted for just 12% in 2020.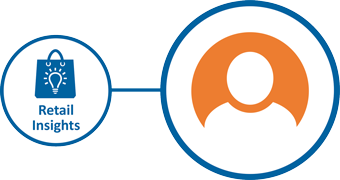 Why get a FREE TRIAL?
It's free for 30 days
Download a great selection of reports
No obligation
No credit card details
Cancel at anytime
No hassle
Excel with our RETAIL INSIGHT
START MY FREE TRIAL >