Halifax House Price Index February 2021
The housing market continued to soften following a strong second half in 2020, according to the latest data from Halifax.
House price growth remained strong year-on-year, with prices up by 5.2% in February, but dipped 0.1% on a monthly basis compared to January as the stamp duty holiday was expected to end in March. The average house price came in at £251,697.
Figures from rival Nationwide are more upbeat, which shows property values rebounded to 6.9% year-on-year in February from 6.4% in January.
Halifax house price index – year-on-year growth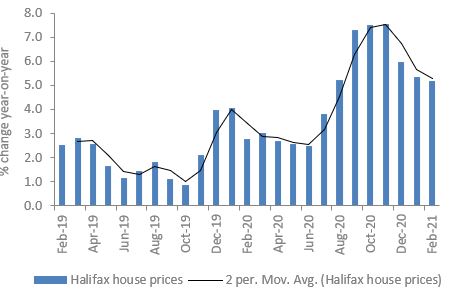 Source: Halifax, IHS Markit
Provisional data from HMRC shows that the number of house transactions hit a recent peak of 132,200 transactions in December – the highest since March 2016 – before tailing off slightly to 98,830 sales at the start of the year as the original March stamp duty holiday deadline neared. Similarly, mortgage approvals in January eased to 98,994 from 102,809 in December – although they remain at levels not seen since before the 2007-08 financial crisis.
Going forward, demand is likely to be supported in the short term by the Chancellor's announcement this week that the stamp duty holiday on house purchases has been extended for a further three months. This provides breathing space for conveyancers and buyers looking to complete purchases, but could also kickstart new enquiries.
The property purchase tax has been suspended on the first £500,000 of all sales in England and Northern Ireland until the end of June. Following that, the nil rate band will be raised to £250,000 until the end of September – double its standard level.
Further supporting prices among starter homes, the Chancellor also announced in the Budget a new mortgage guarantee scheme, allowing first-time buyers to purchase homes worth up to £600,000 with 5% deposits from next month.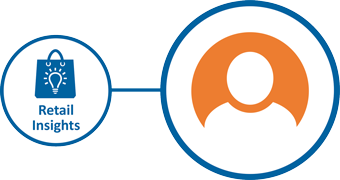 Why get a FREE TRIAL?
It's free for 30 days
Download a great selection of reports
No obligation
No credit card details
Cancel at anytime
No hassle
Excel with our RETAIL INSIGHT
START MY FREE TRIAL >