Halifax House Price Index August 2020
The housing market has continued to pick up since estate agents reopened in mid-May – good news for home-related retailers, but there's a rocky road ahead as the economic recovery is set to be uneven.
Halifax saw house prices rise by 5.2% in August on last year – the fastest rate since late 2016 – with the average house price at a record high of £245,747. On a monthly basis, prices were 1.6% higher.
A surge in activity has been driven by latent demand, a desire to move to properties with home offices and greenery, as well as the temporary cut in stamp duty.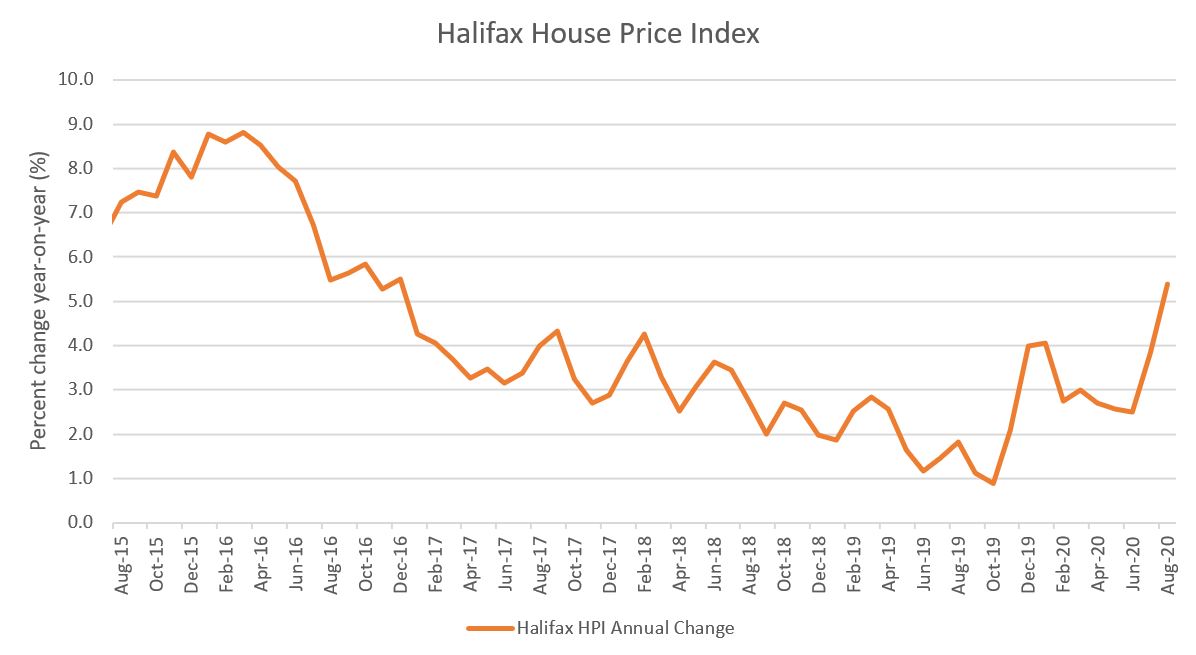 Source: Halifax HPI, IHS Market
With attention turning indoors since lockdown, greater activity in the housing market is likely to provide further stimulus for home-related retailers, which have outperformed other non-food categories in recent months.
Polarised pandemic
But the economic backdrop remains tough, which has polarised experiences between lockdown savers and those that have faced unemployment.
The UK is officially in recession, having suffered two consecutive quarters of negative growth. With around a quarter of the workforce on furlough, the unemployment rate is expected to double as the government's Job Retention Scheme unwinds in October. This will put pressure on affordability among those working in sectors currently vulnerable to structural change.
Retail Economics' research shows that about 60% of consumers have cut back their spending and display more cautionary behaviour.
Among cash strapped households, low mortgage rates, mortgage payment holidays and bans on repossessions are seeing homeowners sit tight if they cannot sell for a price they need.
However, just over a third of consumers claim that their spending behaviour has been unaffected by the pandemic. These consumers are typically higher income households, who are more confident in their personal finances going forward. It is these buyers who are driving the current rise in house prices.
The medium term picture for the economy hinges on the government's 'build build build' ethos, with Number 10 set to publish details on investment into jobs and infrastructure later in the year.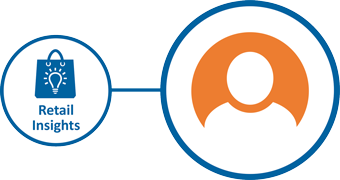 Why get a FREE TRIAL?
It's free for 30 days
Download a great selection of reports
No obligation
No credit card details
Cancel at anytime
No hassle
Excel with our RETAIL INSIGHT
START MY FREE TRIAL >