GfK Consumer Confidence Index January 2021
GfK's Consumer Confidence measure edged down to -28 in January – marking a dip on December's -26 and a drop of 19 points compared to a year earlier.
All measures within the index declined compared to the previous month, except for perceptions around personal finances over the past year.
Despite hopes of a 'return to normality' as the vaccine programme rolls out, forward looking measures of consumer confidence as well as the major purchase index suppressed the overall index in January.
Increasing and expected job losses has had a negative impact on how consumers perceive the economy and their future finances.
Source: GfK
General economic situation
Consumers' perceptions of the general economic situation over the last 12 months decreased by 2 points to -67 in January compared to December. This is 39 points lower than in January 2020.
Expectations for the general economic situation over the next 12 months contracted by 9 points to -44, marking a drop of 20 points compared to January 2020.
Personal finances
The personal finances component over the last twelve months rose by one point to -8 – the only index component to rise in the month.
However, the forward-looking measure decreased by one point to +2, which is four points lower than the same month a year ago.
Major purchases
The major purchases index fell by two points to -24 in January, which represents a 25 point decline compared a year earlier.
Savings Index (not included in the overall measure)
The savings index increased by 1 point to +18 in January. This is two points lower than the same month a year ago.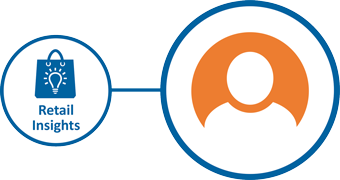 Why get a FREE TRIAL?
It's free for 30 days
Download a great selection of reports
No obligation
No credit card details
Cancel at anytime
No hassle
Excel with our RETAIL INSIGHT
START MY FREE TRIAL >