Consumer spending continues to underpin economic recovery but uncertainty looms
The second estimate for Gross Domestic Product (GDP) for Q4 2015 suggests growth was up +0.5 per cent compared with the previous quarter, unrevised from the preliminary estimate. This marked twelve consecutive quarters of positive growth. GDP rose by 1.9 per cent, year-on-year, the first time it has fallen below +2.0 per cent since 2013. GDP rose by 2.2 per cent as a whole in 2015 on the previous year. This is respectable but markedly weaker than the +2.9 per cent growth in 2014.
Source: ONSConsumer spending, which accounts for two thirds of the economy, has made a significant contribution to the recovery so far. Consumer spending rose by 0.7 per cent in Q4 2015, and has increased for ten consecutive quarters. When compared with the same quarter a year ago, consumer spending has been rising each quarter since Q4 2011, and was 3.1 per cent higher in Q4 2015 than in the same period a year ago. The largest contribution came from Furniture and Furnishings. Overall, the latest data is in line with expectations, but on the weaker side. GDP growth, which averaged 0.7 per cent per quarter in 2014, has fallen to 0.5 per cent per quarter in 2015. Consumer spending remains the driving force in the recovery but, with a tougher outlook, there are some questions around whether the pace of recovery is enough to soak up any remaining spare capacity. As such, there may not be any meaningful pressure on domestically generated inflation suggesting that any move to increase interest rates may be pushed back yet further. Consumer confidence also remains strong and saw an improvement in January to levels near 10-year highs. The appetite to make big ticket purchases remains solid according to GfK Consumer Confidence index. This confidence has fed-through to strong sales across Furniture and Flooring in recent months and the continued strong sales growth of cars. In the short-term, we remain optimistic that confidence will remain robust and therefore spending will maintain a healthy pace. The improved consumer appetite for borrowing and a robust labour market will support households.Importantly, strong consumer confidence will ensure growth in household borrowing remains strong. The latest data showed that household borrowing rose by £4.4 billion in December, an increase of 3.3 per cent year-on-year. This is the strongest level of growth seen since the recession. However, the overall borrowing rate remains well below pre-crisis levels easing fears of credit-fuelled consumption.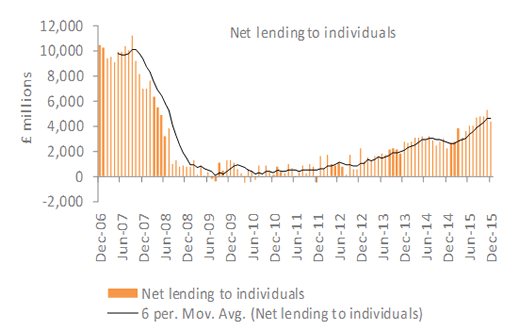 Source: Bank of EnglandNevertheless, robust confidence and greater demand for cheap credit has boosted big ticket purchases which is reflected in new car registrations. January 2016 was the best start to the year for 11 years.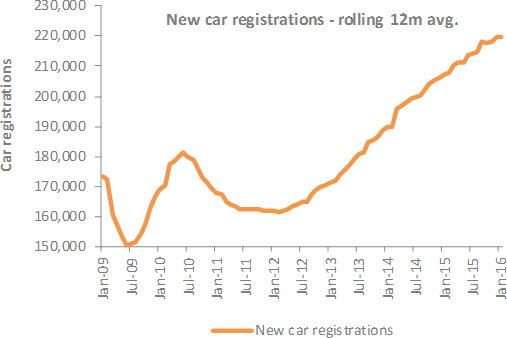 Source: SMMT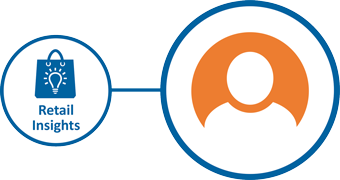 Why get a FREE TRIAL?
It's free for 30 days
Download a great selection of reports
No obligation
No credit card details
Cancel at anytime
No hassle
Excel with our RETAIL INSIGHT
START MY FREE TRIAL >