Bank of England Mortgage Approvals and Lending July 2020
Annual growth in secured lending slowed further in July, falling to 2.9% year-on-year from the 3.1% rise in June. That said, the monthly change in the additional amount households borrowed totalled £2.7bn, improving on the previous month, but still lower than the previous six-month average.
This increase reflects a rise in gross new borrowing to £17.4bn, which is lower than the pre-Covid February level of £23.7 billion.
Mortgage approvals rose to 66,281 in July, up from 39,902 in the previous month and above the previous six-month average of 44,459. Despite the recent improvement they remain 10% below the pre-Covid February level of 73,770. On an annual basis, approvals fell by 0.9%.
The number of re-mortgaging approvals were little changed on June's level at 36,133 in July. This was lower the previous six-month average of 41,342 and 30% lower than in February.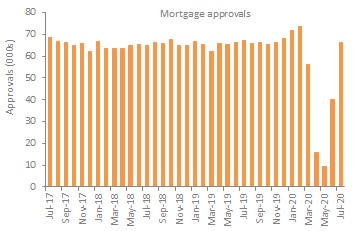 Source: Bank of England
Households borrowed an additional £3.9bn of loans in July improving on the £2.0bn borrowed in June and above the previous six-month average of £0.6bn. Interestingly, the recent weakness in household net borrowing resulted in just £7.7bn being borrowed in the first seven months of the year, compared with £35.2 billion in the same period a year ago.
Annual growth in unsecured lending remained in negative territory, falling 3.6% year-on-year in July, broadly unchanged from the record annual decline in the previous month. Significantly, the actual change in consumer credit returned to positive territory for the first time in four months with an additional £1.2 billion of consumer credit being borrowed. Net borrowing on credit cards totalled £0.6bn while other loans and advances also rose by £0.6bn.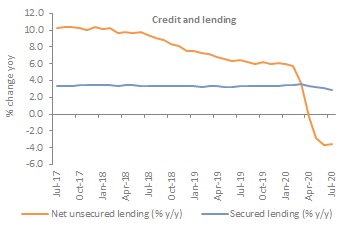 Source: Bank of England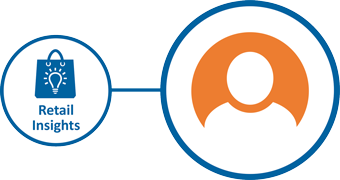 Why get a FREE TRIAL?
It's free for 30 days
Download a great selection of reports
No obligation
No credit card details
Cancel at anytime
No hassle
Excel with our RETAIL INSIGHT
START MY FREE TRIAL >