Bank of England Mortgage Approvals and Lending April 2021
Annual growth in secured lending rose by 4.0% in April, year-on-year, from 3.8% in March. The monthly change in the additional amount households borrowed totalled £3.3bn, down on the record £11.5bn rise in March and lower than the previous six-month average of £6.8bn. Gross lending and repayments remain ahead of levels seen since the start of 2020 despite the drop in net lending.
Mortgage approvals rose in April, totalling 86,921 from 83,402 in March, below the previous six-month average of 94,982. Compared with the same month a year ago, mortgage approvals rose by 436% following the dramatic fall a year ago during the early stages of the pandemic.
The number of re-mortgaging approvals totalled 33,100 in April, marginally lower than the 34,500 in the previous month and lower than the previous six-month average (33,851).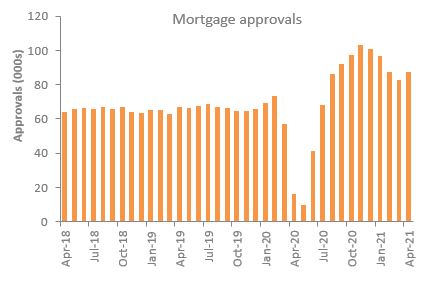 Source: Bank of England
Annual growth in unsecured lending eased further in April, falling by 5.7% year-on-year from -8.8% in the previous month. Households made a net repayment of £0.4 billion in April, unchanged from the previous month. The weakness was driven by a £0.4bn net repayment on credit cards while there was no additional borrowing in other forms of consumer credit.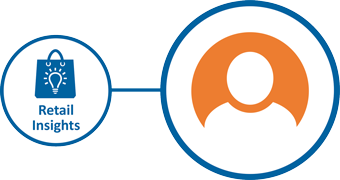 Why get a FREE TRIAL?
It's free for 30 days
Download a great selection of reports
No obligation
No credit card details
Cancel at anytime
No hassle
Excel with our RETAIL INSIGHT
START MY FREE TRIAL >