Retail Economics/Revo Outlook for UK Retail 2017
We have entered 2017 in extraordinarily uncertain times. The political and economic environment has changed markedly over the last 12 months. It is difficult to remember a more challenging time to take a view on how these events will play out for the retail industry.
Despite the anxiety caused by the Brexit vote, consumer spending remained remarkably robust heading into the final quarter of 2016 and strong momentum delivered positive Christmas trading results for many retailers. Nevertheless, it strikes us that underlying conditions for households are more fragile than they appear. Disposable income growth is already slowing rapidly. As inflation surges towards our forecast of 3%, we expect real wages to start shrinking by the middle of 2017.
What's more, consumer spending has become increasingly debt-fuelled with unsecured lending rising at the fastest rate since the financial crisis. As the impact of weaker business investment leads to an increasingly fragile labour market, rising unemployment is expected to bear down on consumer confidence in the months ahead.
Underlying the complex macro environment, retailers face a seismic shift in consumer behaviour with digital and online technologies forging an inevitable evolution in retailer business models. The speed at which retail spending has shifted online is putting strain on traditional business models — many of which are no longer fit for purpose. The winners will be those retailers who provide a seamless omnichannel proposition, who execute click-and-collect conveniently for their customers and embrace the continued shift towards online retailing. For others, 2017 is set to be a very challenging year.
The Retail Economics/Revo Outlook for UK Retail 2017 report contains:
Consumer Environment
Inflation
Labour Market
Wages and Disposable Incomes
Credit and Household Debt
Housing Market and Assets
Interest Rates
Brexit
Consumer Confidence
Retailer Environment
Operating Costs
National Living Wage/National Minimum Wage
Business Rates
Sourcing Costs
Brexit
Investment
Behavioural Change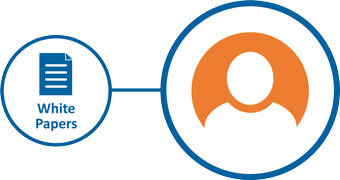 Download report: Retail Economics/Revo Outlook for UK Retail 2017
NOTE: We will never sell, rent or pass on your details to a third party.