Future of Retail: Strategic Digital Transformation
This is an exciting but challenging time for UK retail. The growth and adoption of digital and mobile technologies has caused a fundamental shift in the way consumers shop and interact with retailers of all sizes and types, in all locations. Transparency in price, service and quality has never been more ubiquitous. The customer journey has become infinitely more complex to measure, predict and understand, while shoppers' expectations have never been more challenging to meet.

An informed and ever-connected consumer is empowered with multiple options for browsing, purchasing and product comparisons, while delivery and collection options are widening. Browsing on mobile in-store, buying online and picking up orders from a local collection hub is commonplace. Experiences, positive or negative, are shared with friends and online communities instantly. The power dynamic between buyers and sellers has altered dramatically with today's consumers more empowered than ever before.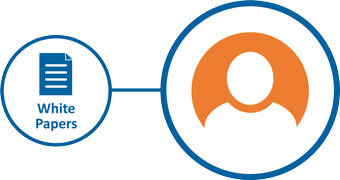 Download report: Future of Retail: Strategic Digital Transformation
NOTE: We will never sell, rent or pass on your details to a third party.