Summary UK Retail Inflation November 2014
Overview

The Consumer Price Index CPI in October rose marginally to 1.3 in what is likely to be a small blip in the longer-term downward trend.

Falling commodity prices particularly oil look set to continue providing further downward pressure on food. However much of the impact has been annualised and so we expect the rate of deflation to ease in coming months.

Food and Drink

Food inflation was -1.5 in October according the ONS the lowest rate in at least 10 years and marginally down on September when they were -1.4. Supermarket price wars and structural pressures are driving prices lower.

The BRC-Nielsen Shop Price Index showed food inflation at 0.1 - a record low for this index

Food inflation is expected to stay at low levels for the rest of the year with increasing competition in the sector and a low cost pressure in the supply chain. The Producer Price Index an indication of inflationary pressures faced by retailers remains deflationary and at very low levels.

Clothing and Footwear

Clothing and footwear was deflationary in October according to the ONS. Prices fell by 0.2 year-on-year.

The divergence between the CPI and the BRCs Shop Price Index SPI continues with the latest SPI showing clothing and footwear deflation reaching 9.2.

Furniture and Flooring

Price competition in furniture and flooring remains as retailers battle to benefit the most out of the upturn in the housing market. The CPI showed inflation in Furniture and Household goods at 0.0 in October the lowest since November 2006.

This compares with Furniture and Flooring deflation of 2.7 according to the SPI in October.

With signs of the housing market cooling we expect levels of promotional activity to rise in the coming months. Furniture continues to be one of the best performing categories in terms of sales within retail.

DIY and Gardening

DIY and Gardening has seen ten consecutive months of deflation according to the SPI and in October was 2.7.

Lower costs through shipping the effect of an increase in sterling and low commodity pressures especially oil are helping retailers rebuild margins.

The latest SPI data showed deflation of 5.6 in October.

The impact of rising sterling over the past 18 months is likely to be taking hold through lower supplier costs now.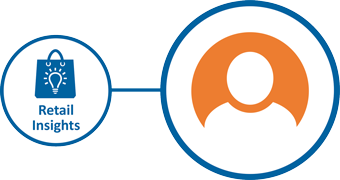 Why get a FREE TRIAL?
It's free for 30 days
Download a great selection of reports
No obligation
No credit card details
Cancel at anytime
No hassle
Excel with our RETAIL INSIGHT
START MY FREE TRIAL >