RICS Residential Market Survey September 2019
The latest RICS Residential Survey released this morning reports the lowest number of homes for sale in three years, with a stand-off between buyers and sellers as Britain nears a pre-Brexit pinch point again.
Instructions for new listings plunged to -37% in September, marking the weakest reading since mid-2016. Meanwhile, buyers are treading cautiously, with the net balance of new buyer enquiries down to -15% in the month.
With weak appetite from buyers and the stock of homes for sale on agents' books near record lows, house prices have remained broadly flat in recent months. The headline price balance came in at -2% in September – fairly consistent with the subdued trend reported by Halifax earlier this week. There is regional variation however, with London and the South East continuing to put the most downward pressure on national prices.
With limited choice on the market, unsurprisingly overall house sales have slumped. Newly agreed sales plummeted to -27%, with activity down in almost all parts of the UK.
The market is unlikely to gain impetus in the short term. In part because Brexit terms and political confidence are unlikely to be resolved this year, but importantly house appraisals are down year-on-year, so listings are unlikely to pick up quickly.
To this end, near term sales expectations stand at -9%, while price expectations for the coming three months stand at -16%, suggesting a modest decline in prices on a national basis. Contributors are, however, more hopeful about activity in a year's time.
For now, with growth in homeowners' wealth muted and fewer people moving, it's having a knock-on impact on home-related category sales. Even if the housing market picks up, given the average time it takes to sell a property from listing to completion is between four to five months, the golden quarter may not shine bright for furniture and flooring and other home-related retailers.
Elsewhere, the lettings market saw tenant demand rise to +22%. However, landlord instructions remain in negative territory, with the disparity between demand and supply expected to push rents higher in the near term, with rent expectations for the coming three months at +24%.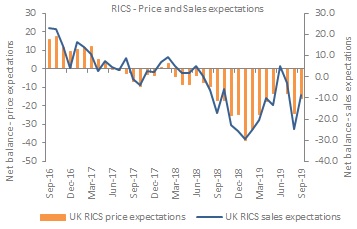 Source: RICS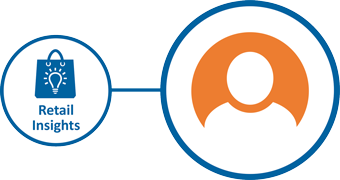 Why get a FREE TRIAL?
It's free for 30 days
Download a great selection of reports
No obligation
No credit card details
Cancel at anytime
No hassle
Excel with our RETAIL INSIGHT
START MY FREE TRIAL >