Retail Economics Response - ONS Retail Sales Index October 2016
Retail sales (volumes, seasonally adjusted, excluding fuel) rose by a whopping 7.6 per cent in October according to the ONS. This is the fastest growth since April 2002. Retail sales growth (value, non-seasonally adjusted, excluding fuel) rose by 6.1 per cent in October from 2.4 per cent in the previous month. Our preference is for this "cleaner" series which avoids seasonal and inflationary adjustments. It compares directly to the BRC-KPMG Retail Sales Monitor which reported sales growth of 2.4 per cent during the same period. Visa's Consumer Spending Index, which is wider than just retail, reported growth of 2.5 per cent, but it was the non-retail components such as Recreation and Culture (+7.4 per cent) and Hotels, Bars and Restaurants (+9.0 per cent) that drove overall growth. Average store prices (including petrol stations) fell by 0.7 per cent in October 2016 compared with October 2015 – the weakest rate of deflation since July 2014.The amount spent online increased by 26.8 per cent compared with October 2015 and by 1.3 per cent compared with September 2016.We will need to unravel the ONS figures carefully to give a more in-depth view – watch out for our UK Retail Sales report released next week.
Figure 1. Components of retail sales growth, October 2007 to October 2016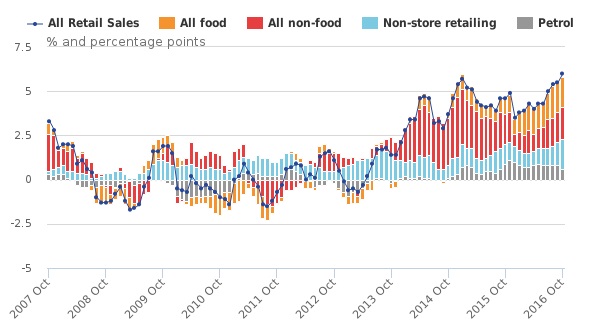 Source: ONSFigure 2 compares a rolling three month period with the same period in the previous year and highlights that the volume of retail sales started to grow strongly from mid-2013. The latest data shows retail sales growth of 5.9 per cent in the three months to October 2016, an increase of 0.5 percentage points from the three months to September 2016. This was the highest rate of retail sales growth since May 2002, following the trend of strong retail sales in the last three years. The rolling three month on three month a year ago growth in retail sales has averaged 4.6 per cent since the start of 2016, which is the same as the 2015 calendar year average.
Figure 2: 3-month on 3-month growth in retail sales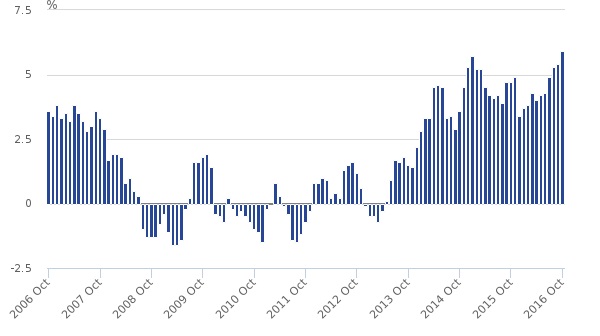 Source: ONS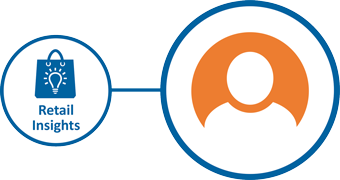 Why get a FREE TRIAL?
It's free for 30 days
Download a great selection of reports
No obligation
No credit card details
Cancel at anytime
No hassle
Excel with our RETAIL INSIGHT
START MY FREE TRIAL >