Halifax House Price Index November 2019
House price growth hit a seven-month high in November, up by 2.1% year-on-year following broadly flat growth in recent months according to Halifax.
On a month-on-month basis, house prices rose 1.0% in November, while prices edged up 0.2% on a quarterly basis. The average house price declined slightly to £234,625.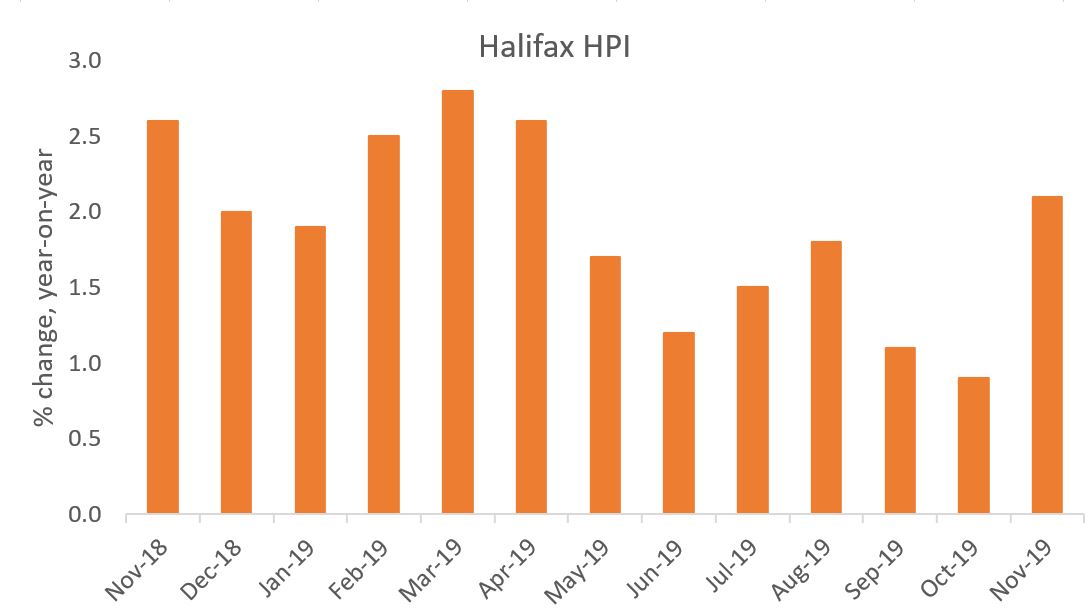 Source: Halifax HPI, IHS Market
Although the housing market is expected to remain broadly weak in the short term as homeowners and prospective buyers anticipate Brexit, 14 consecutive months of real wage growth and low unemployment at 3.8% is helping the market to remain resilient.
Additionally, the low supply of housing for sale throughout 2019 has kept prices buoyant, with the number of homes for sale unlikely to pick up in the immediate future as house appraisals are weak according to the latest RICS Residential Survey.
Low mortgage rates have generally helped incremental price rises remain manageable for buyers. The Bank of England is unlikely to massively swing base rates in either direction in the coming months, and they may even marginally dip over the next year which could further relax mortgage rates (albeit the path for monetary policy is highly dependent on the Brexit scenario and global economic growth).
According to November's Monetary Policy Report, in the favourable case that the economy develops, the Bank expects "a modest increase in interest rates" with a gradual and limited tightening of policy over the next few years. But, if economic growth remains weak, interest rates could fall.
The Monetary Policy Committee's current projections assume that the UK moves to a deep free trade agreement with the EU, with the MPC showing that forward market interest rates imply a dip in the Bank rate to 0.5% by 2020 Q4.
Low rates and low supply are likely to continue to support prices during what many consider to be the greatest political upheaval in peacetime.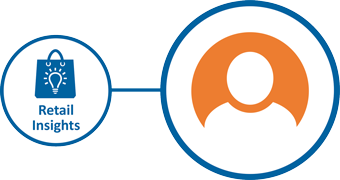 Why get a FREE TRIAL?
It's free for 30 days
Download a great selection of reports
No obligation
No credit card details
Cancel at anytime
No hassle
Excel with our RETAIL INSIGHT
START MY FREE TRIAL >