Halifax House Price Index April 2020
Lockdown measures have brought the housing market to a near standstill, which saw monthly house prices remain broadly flat at -0.6% month-on-month in April according to Halifax.
In annual terms, house prices eased to 2.7% in April. The average house price came in at £238,511.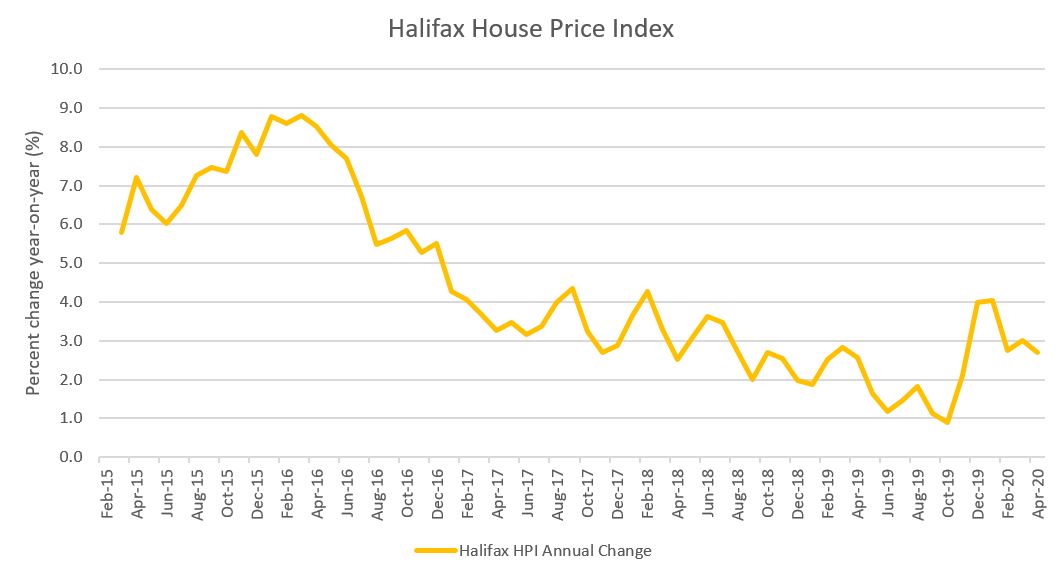 Source: Halifax HPI, IHS Market
Halifax cautioned that prices had become challenging to measure given a lack of transactions. Surveyors have been unable to visit properties, estate agents cannot give prospective buyers viewings, and sellers do not want people in their homes. Meanwhile, the British Association of Removers has told removal companies to cancel or postpone scheduled house moves.
Some key lenders have temporarily imposed more stringent loan to value (LTV) limits, such as Nationwide's cap at 85% LTV, to focus on existing applications as staff levels have been disrupted by the coronavirus.
It will not be until after lockdown measures and temporary government support has eased that we will gain a true sense of housing market conditions.
The government has been fast to react to Covid-19, including support such as holidays on mortgage payments and the Coronavirus Job Retention Scheme.
By mid-April, lenders had agreed that more than 1.2 million homeowners could holiday their mortgages, representing one in nine mortgage holders in the UK.
But with UK firms applying to furlough more than 6.3 million workers — around a quarter of the workforce — there is consensus that unemployment will eventually take hold, with the Bank of England warning last week that the economy is being pushed towards the deepest recession on record.
Mortgage holidays and furloughed workers will delay the full force of fallout onto the housing market. How it plays out depends on whether the government can extend such schemes into the economy's recovery period to cushion the impact on the housing market.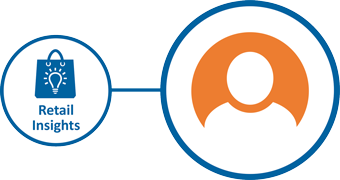 Why get a FREE TRIAL?
It's free for 30 days
Download a great selection of reports
No obligation
No credit card details
Cancel at anytime
No hassle
Excel with our RETAIL INSIGHT
START MY FREE TRIAL >