GfK Consumer Confidence - September 2019
GfK's Consumer Confidence measure edged up two points to -12 in September, following the decision to suspend Parliament at the start of the month.
While overall confidence is still firmly negative and three points lower than a year ago, all five components in the measure improved month-on-month in September. Consumers became more optimistic about the general economic situation and their personal finances, with the latest earnings and inflation data suggesting that real wage growth is in the region of 2.1%.
But with further political twists and turns unravelling as 31 October nears, we expect confidence to continue to bumble in negative territory as consumers adopt a 'wait and see' approach to Brexit.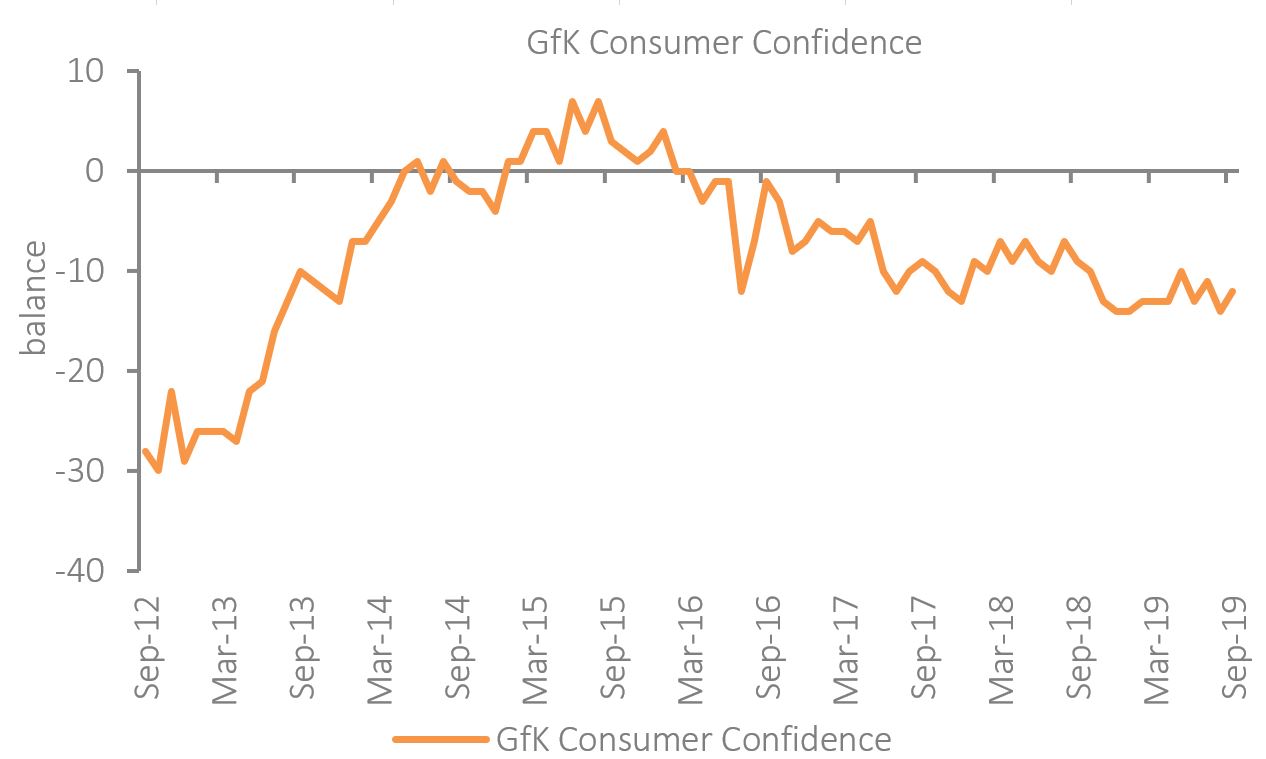 Source: GfK
General economic situation
Consumers' perceptions of the general economic situation over the last 12-months improved two points to -32 in September, four points lower compared to last year. The forward-looking component remained the weakest performing in the month, but increased three points to -35 – eight points lower than in September 2018.
Personal finances
The backwards-looking personal finances component edged back into positive territory at +2 in September, which is three points higher than last month and one point higher than last year. The forward-looking measure saw a two point improvement to +4 in September, but is one point lower than in the same month a year ago.
Major purchases
The major purchases index reported an increase of two points to +3 in September, down from +6 in September 2018.
Savings Index (not included in the overall measure)
The savings index increased two points to +23 in September, ten points higher than last year.

Source: GfK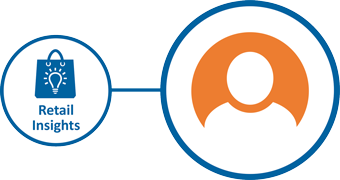 Why get a FREE TRIAL?
It's free for 30 days
Download a great selection of reports
No obligation
No credit card details
Cancel at anytime
No hassle
Excel with our RETAIL INSIGHT
START MY FREE TRIAL >