GfK Consumer Confidence - March 2020
As cases of Covid-19 began to spread in the UK, GfK's Consumer Confidence measure dipped two points to -9 in March.
The threat of a dramatic slowdown to the economy has seen pessimism deepen about the general economy over the next year, while confidence to make major purchases has dived – to the likely detriment of big ticket retailers.
The latest data breaks a three-month run of increases, as consumers were beginning to feel more positive about the general direction of the economy following the general election last year.
Importantly, GfK's survey was carried out between 2 and 13 March – before the coronavirus lockdown measures were put in place across the UK. This is likely to see a further deterioration in confidence when results are released for next month.
Retail Economics' fortnightly coronavirus survey shows the proportion of respondents who believe Covid-19 is a high risk to UK health has increased significantly from around a third of consumers at the start of March to almost nine in 10 people by the end of the month. More than half of consumers are now worried about the outbreak's impact on personal finances as they have little to no savings at all.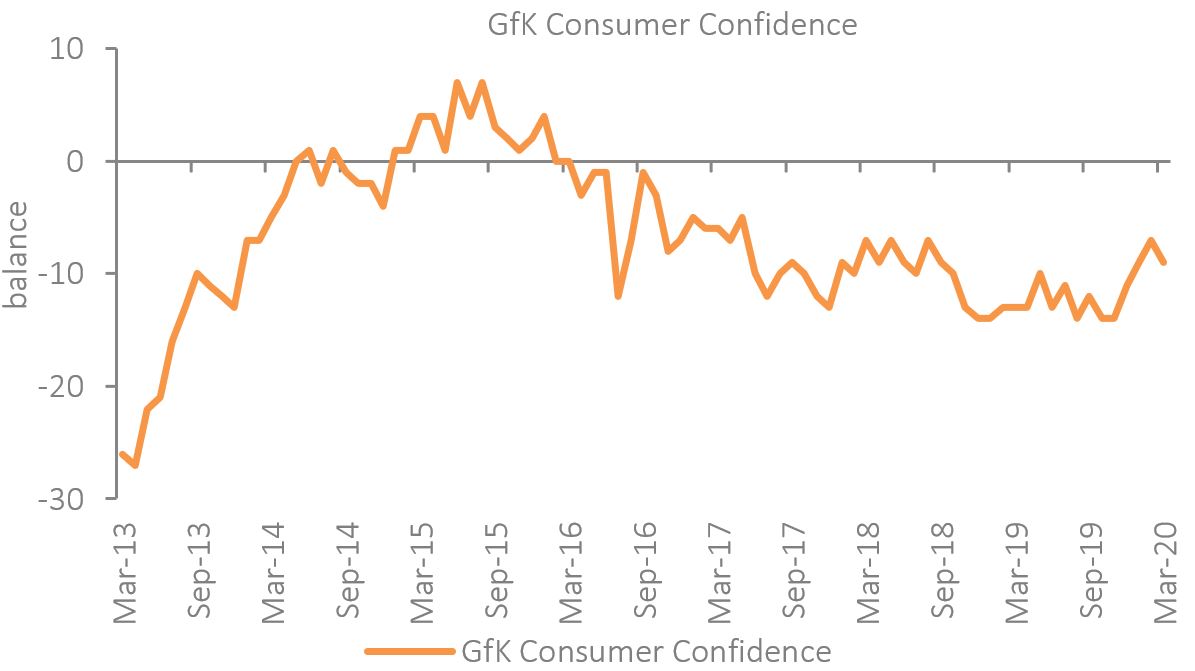 Source: GfK
General economic situation
Consumers' perceptions of the general economic situation over the last 12-months was flat at -23 in March compared to last month – but ten points higher than last year.
Expectations for the general economic situation over the next 12 months decreased six points to -27, but is nine points higher than in March 2019.
Personal finances
The backwards-looking personal finances component improved three points to +2 in March, which is two points higher than a year ago.
The forward-looking measure deteriorated three points to +3, but is a point higher than last year.
Major purchases
The major purchases index plummeted eight points to -2 in March compared to last month, and is three points lower than last year.
Savings Index (not included in the overall measure)
The savings index plunged to +10 in March – ten points lower than last month and a year ago – as fewer consumers feel now is a good time to save. This was before the Bank of England slashed the base rate for a second time in March to a record low of 0.1%.

Source: GfK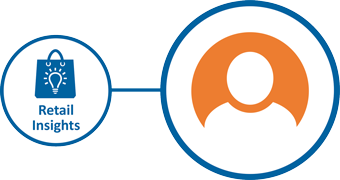 Why get a FREE TRIAL?
It's free for 30 days
Download a great selection of reports
No obligation
No credit card details
Cancel at anytime
No hassle
Excel with our RETAIL INSIGHT
START MY FREE TRIAL >