GfK Consumer Confidence - December 2019
In the run up to the general election, GfK's Consumer Confidence measure increased three points to -11 in December, as consumer became more optimistic about the year ahead.
Four out of the five components in the measure improved in the month. GfK hailed that it hadn't seen such a robust increase in confidence about the UK's economic future since the summer of 2016, helped by record high employment and low inflation. However, consumers became more pessimistic when reflecting on their recent personal finances.
Although confidence to make major purchases ticked up, consumers feel more confident that now is a better time to save compared to a year ago, suggesting that a rainy-day fund remains appealing despite low rates on savings.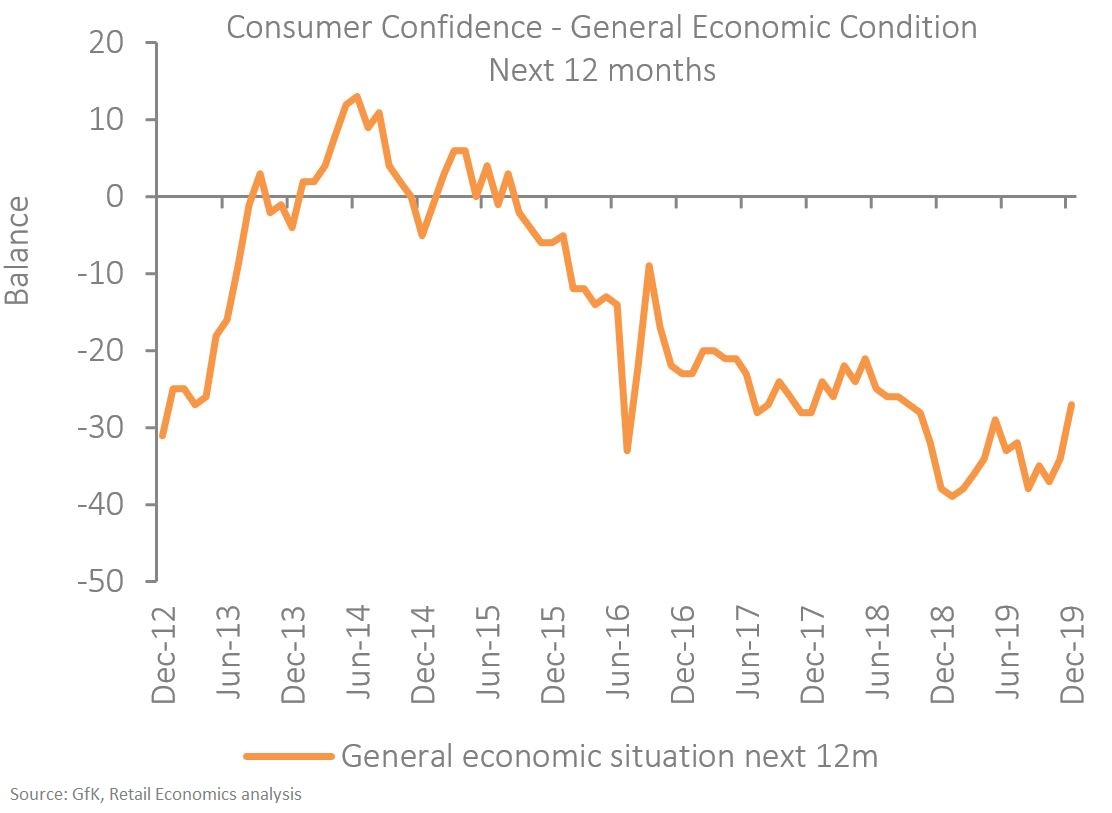 General economic situation
Consumers' perceptions of the general economic situation over the last 12-months increased three points to -31 in December – level with last year.
The forward-looking component saw a sharp seven point increase to -27, which is 11 points higher than in December 2018.
Personal finances
The backwards-looking personal finances component declined three points to -3 in December and is two points lower than a year ago.
The forward-looking measure increased by two points to +3, which is four points higher than last year.
Major purchases
The major purchases index improved three points to +3 in December – one point higher than a year ago.
Savings Index (not included in the overall measure)
The savings index remained unchanged at +18 in December, but it two points ahead of last year.

Source: GfK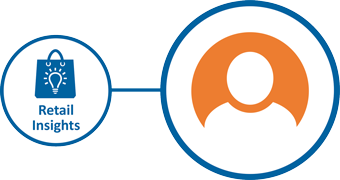 Why get a FREE TRIAL?
It's free for 30 days
Download a great selection of reports
No obligation
No credit card details
Cancel at anytime
No hassle
Excel with our RETAIL INSIGHT
START MY FREE TRIAL >