GDP Monthly Estimate: October 2019
UK gross domestic product (GDP) was flat in the three months to October. Increases across the Services sector were offset by declines in Construction and Production.
Monthly GDP was also flat in October, with a fall in Construction offsetting growth in Services and Production.
The lack of momentum in recent months comes on the back of Brexit uncertainty and slower global growth.
Growth, three-months on previous three-months, UK, September to November 2018 until August to October 2019

Source: ONS
Services
Services slowed in the three months to October, with output up by just 0.2% compared with the three months to July. The professional, scientific and technical sector made the largest contribution to growth, contributing 0.07 percentage points.
The wholesale, retail and motor trade segment grew by 0.06% points in the three-month period, with wholesale behind nearly all the growth.
On a monthly basis, Services was also up 0.2% in October. Real estate service growth picked up, as well as professional, scientific and technical activities, driven by both architectural and engineering, and research and development
Production
Production fell by 0.7% in the three months to October, with declines in nine out of 13 subsectors driven by a 0.7% dip in manufacturing. Mining and quarrying also faced declines as well as electricity and gas. Notably, factories have faced weak performances since April.
However, on a monthly basis, Production grew by 0.1% in October, supported by a 2.4% increase in energy production as a result of below-average temperatures. Meanwhile, manufacturing ticked up by 0.2% as a result of pharmaceuticals and food growth – which were the main contributors to growth ahead of the UK's original Brexit date in March.
Construction
Construction output decreased by 0.3% in the quarter to October, on the back of a 3.6% fall in private housing repair and maintenance and a 1.0% drop in private new housing.
Construction on a month-on-month basis faced its largest fall since the start of 2018, with the category down 2.3% in October driven by a contraction in private new housing and infrastructure.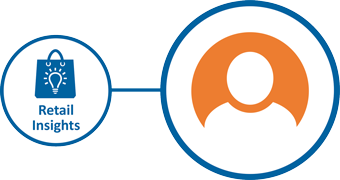 Why get a FREE TRIAL?
It's free for 30 days
Download a great selection of reports
No obligation
No credit card details
Cancel at anytime
No hassle
Excel with our RETAIL INSIGHT
START MY FREE TRIAL >