Deflation soon to return as inflation continues to hover around zero
The Consumer Price Index (CPI) was zero in August, continuing to hover around zero for seven months. This continued period of virtually no inflation continues to support households giving a boost to spending power. This result was in-line with consensus views. We believe it likely that general price level will return to deflation next month.The decline from last month was driven by petrol prices and a drop in core inflation which fell from 1.2 per cent to 1.0 per cent. Food deflation decelerated to 2.4 per cent in August from 2.7 per cent in the previous month. Other categories to show deflation included Transport (-2.6 per cent) and Recreation and Culture (-0.9 per cent). These three components comprise just over 40 per cent of the spending in the consumer basket. Price falls are therefore boosting discretionary spending.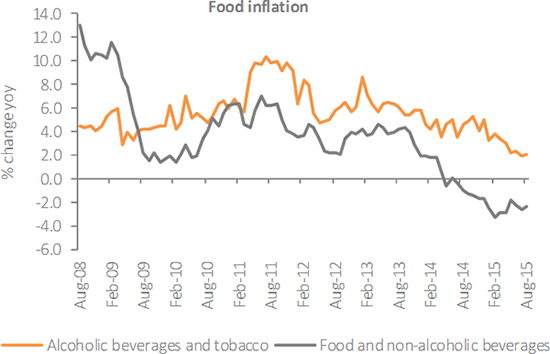 Source: ONSThe outlook for inflation remains weak for three main reasons- Fall in oil prices- Rise in Sterling- Weakening demand in emerging marketsWeakness in the Producer Price Index (PPI), which remained deflationary in August (1.8 per cent), suggests that pricing pressure in the pipeline remains muted. Overall, we expect inflation to remain around zero over the remainder of the year barring any shocks in commodity markets.Inflation does not show any signs of weakening significantly in the short term. Nor does it appear that inflation will rise sharply. This will give the Bank the opportunity to keep to its plan of a gradual rise in interest rates next year.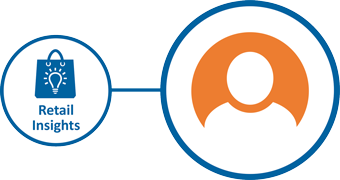 Why get a FREE TRIAL?
It's free for 30 days
Download a great selection of reports
No obligation
No credit card details
Cancel at anytime
No hassle
Excel with our RETAIL INSIGHT
START MY FREE TRIAL >