Deflation returns to the UK in September
The Consumer Price Index (CPI) fell back into deflationary territory in September with prices falling 0.1 per cent on the year. This means inflation has hovered around zero since the beginning of 2015. We expect that it may stay around current levels until the end of the year when the previous falls in energy prices drop out of annual comparisons.This latest data is weaker than expected. The Bank of England forecast a small rise of 0.1 per cent in the August Inflation Report. This puts the MPC under even less pressure than before to raise rates. The outlook for inflation remains muted and so the prospect of a rise in interest rates before the end of the year looks remote. Current market forecasts suggest a rate rise towards the end of 2016. We believe that interest rates are more likely to rise in the second quarter of 2016.Nevertheless, inflation will take a long time to get back to target. The Bank expects inflation will not reach 2 per cent until the end of 2017.Food deflation slowed slightly to 2.3 per cent in September from 2.4 per cent in the previous month. Other categories to show deflation included Clothing and Footwear (-0.6 per cent), Transport (-2.7 per cent) and Recreation and Culture (-0.8 per cent). These four components comprise just under half of the spending in the consumer basket.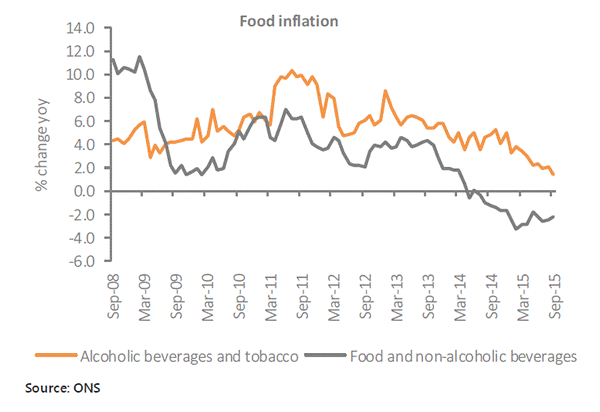 The outlook for inflation remains weak for three main reasons- Past falls in oil prices- Appreciation of sterling- Weakening demand in emerging marketsWeakness in the Producer Price Index (PPI) for output, which remained deflationary in September (1.9 per cent), suggests that pricing pressure in the pipeline remains muted. This is the 15th consecutive month of falling prices.Fierce competition in the grocery sector is unlikely to ease any time soon which means inflation will remain below average for some time yet. Grocers are cutting back on product lines to trim the fat out of operations and investing further on price promotions. On balance, we believe that this is a continuation of good news for the Bank of England. Inflation does not show any signs of weakening significantly in the short term. Nor does it appear that inflation will rise sharply. This will give the Bank the opportunity to keep to its plan of a gradual rise in interest rates next year.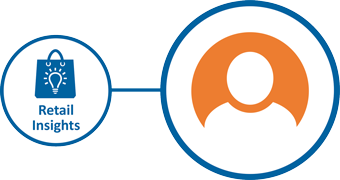 Why get a FREE TRIAL?
It's free for 30 days
Download a great selection of reports
No obligation
No credit card details
Cancel at anytime
No hassle
Excel with our RETAIL INSIGHT
START MY FREE TRIAL >