Are men paid more than women in retail in the UK?
There are numerous ways of answering this question – but in short, the answer is a resounding, yes - men are paid more than women in UK retail. Average pay across the retail industry suggests men are paid more than women by 63%. However, this can be slightly misleading as, on the whole, these jobs are not comparable. Men hold a much higher proportion of higher paid positions across senior levels of retail – store managers, insight professionals, buyers, IT development, marketing and in executive board positions. You can pretty much count on your fingers and number of females in executive board positions across the
Top 10 retailers in the UK
. A more accurate answer to the question is to compare like-for-like roles in retail. The Annual Survey of Hours and Earnings provides a useful guide to analyse occupations rather than industry – the closest match for retail, and let's be honest – the heart of the Asda gender pay debate – is with lower paying roles across the shop floor in warehouses. Table 2 shows that across the roles of "sales and retail assistants" and "retail cashiers and check-out operators" c.1.25 million roles – men are paid more than women in every aspect including both full-time and part-time measures. It's also interesting to note that these types of roles account for 47% of total retail jobs for men and 66% for women. In essence, the majority male roles in retail are not on the shop floor whereas for women, shop floor roles account for around two in three of all female roles in retail.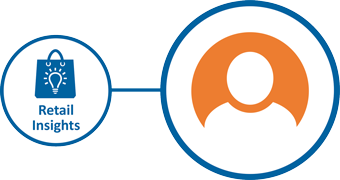 Why get a FREE TRIAL?
It's free for 30 days
Download a great selection of reports
No obligation
No credit card details
Cancel at anytime
No hassle
Excel with our RETAIL INSIGHT
START MY FREE TRIAL >